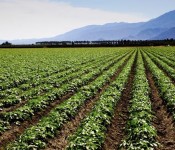 By Dr. Cassie Welch, ASAS Public Policy Committee
The Foundation for Food and Agriculture Research (FFAR) has been busy over the past few months! Below is a summary of their most recent activities, and to stay in the loop, you can sign up for the FFAR newsletter or follow them on Twitter @FoundationFAR.
In the News
Senate Agriculture Committee Hearing
On June 15, 2017, FFAR Executive Director, Dr. Sally Rockey, participated in the Senate Agriculture Committee hearing, titled "Agricultural Research: Perspectives on Past and Future Successes for the 2018 Farm Bill." Speaking alongside U.S. Department of Agriculture officials, Dr. Rockey discussed FFAR's position to support America as a global leader in agriculture R&D, as well as FFAR's unique matching model and its value to American taxpayers. FFAR funds innovative science to solve real-world problems by filling research gaps and accelerating science through partnerships, whereby. the U.S. government's $200 million investment in FFAR will eventually return more than $400 million in valuable science. Visit the U.S. Senate Committee on Agriculture, Nutrition, and Forestry to watch the full hearing (FFAR testimony begins at 45:55), or read Dr. Rockey's full testimony here.
Convening Event Sponsorship
FFAR has recognized Cargill, Inc. for their support of the 'Forging the Innovation Pathways to Sustainability Convening Event'. The $25,000 Platinum level sponsorship helps FFAR bring partners to the table and obtain input from key stakeholders in the food and agriculture sectors. FFAR Convening Event participants are drawn from all agricultural sectors, including academia, private, public and non-governmental with the purpose to identify research gaps, generate research priorities, and facilitate partnerships. More information on the event is forthcoming.
Current and Upcoming Opportunities
Accelerating Advances in Animal Welfare
This program is the first initiative within the FFAR Protein Challenge and is designed to support producers' ability to adapt to a changing animal production landscape. Applicants must address one of the following program priorities: 1) reducing keel bone fractures in cage-free housing systems or 2) development of alternatives to castration that provide for the piglet's well-being and maintain pork quality. A total of $2 million is available to support the Farm-Animal Welfare Program, and applications are open through August 2, 2017. Click here for more information and to access the Request for Applications.
Sustainable American Aquaculture
Included in the Protein Challenge Area, this program will advance innovative research in farmed production of fish and shellfish, providing economic opportunities to U.S. farmers and increasing the supply of domestically-produced, nutritious foods. Applicants must address at least one of the following program priorities: 1) genomics and breeding of less-commonly studied shellfish species for improved performance parameters, 2) hatchery research including broodstock development and best early life-cycle production practices, or 3) market-based analyses for new species and/or production systems. FFAR anticipates awarding up to $5 million to projects within this program, and pre-proposal submissions open on July 10, 2017.
Call for Expert Reviewers
FFAR seeks expert reviewers from academia, federal and state governments, industry, commodity groups, professional organizations, and other groups to evaluate research proposals. They have an immediate need for experts in the following areas:
Pollinator health
Poultry production
Swine production
Food equity and insecurity
Computer modeling
Bioinformatics
Responses to this ongoing call will be added to a reviewer database and be called upon based on their particular expertise. Apply today!
Recent Awards
Cutting Edge Plant Simulation Models – University of Illinois Urbana-Champaign
FFAR awarded Amy Marshall-Colón, Assistant Professor of Plant Biology, $274,000 to continue her research in support of Crops in silico (Cis), a project to develop a suite of virtual plant models with potential to help resolve a growing gap between food supply and demand in the face of a changing climate. Learn more.
Invasive Pest in Tart Cherry Trees – Michigan State University
FFAR awarded $150,000 to scientists at Michigan State University to combat spotted wing drosophila (SWD), an invasive pest that decimated 21 percent of Michigan's 2016 cherry crop according to industry surveys. The grant is issued through the FFAR's Rapid Outcomes from Agricultural Research (ROAR) program, an initiative designed to prevent and mitigate damage from emerging pests and pathogens through short-term research funding. Learn more.