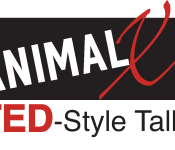 This Saturday, July 8, marks the start of the ASAS-CSAS Annual Meeting & Trade Show, and to kick things off we have an Ice Cream Social planned from 4:15-5:15 p.m. in the Hilton Baltimore. The Opening Session will follow at 5:30 p.m. in the Baltimore Convention Center.
Instead of a keynote, five speakers will give short, TED-style talks about animal science, which we call AnimalX. Here are our 2017 AnimalX speakers, in presenting order:
Dr. Steven Lonergan — "Science or Practice – Which Comes First?"
What motivates us as we identify questions, search for answers, and propose solutions to scientific challenges? Dr. Lonergan will share his view of how best to learn and apply the scientific method in our work as animal scientists.
Dr. Lonergan is Professor of Animal Science in the area of Meat Science and Muscle Biology at Iowa State University.
Dr. Gretchen Hill — "It is Hard Plowing New Ground!"
As a woman in the field of animal science, Dr. Hill has overcome many challenges throughout her career. She recaps the memorable, and sometimes amusing moments on her career path—from being one of only three women enrolled in an undergraduate animal science program, to being told that she did not have to castrate boars in swine production lab—you'll be inspired to keep plowing new ground, too.
Dr. Hill is Professor of Swine Nutrition in the Department of Animal Science at Michigan State University.
Dr. Chantal Farmer — "It's All About Passion…"
Dr. Farmer will discuss how being passionate in life is the key to achieving one's goals, whether professionally as an animal scientist or otherwise.
Dr. Farmer is Research Scientist in the area of Sow Lactation Biology at Agriculture and Agri-Food Canada.
Ms. Allison Devitre — "From Cows to Comms – A New Way to 'Science'"
Science in the public conversation is taking a back seat to 'beliefs', 'fake news' and is being overshadowed by activists/alarmists with a much more creative, louder voice. Policy makers make decisions about our technologies and changing the conversation about science starts with you.
Ms. Devitre is Communications Manager on the Regulatory Policy & Scientific Affairs team within Monsanto.
Dr. Ronnie Green — "Authentic Animal Science – Being Real in the Fake Era"
The rapid pace of technological advances continues to accelerate. This, combined with instant access to and dissemination of information, continues to heighten the disconnect and misunderstanding of science-based fundamentals underpinning animal food systems. Now more than ever before, animal scientists must be authentic, practical, impactful, easily understood, and most importantly, trusted.
Dr. Green is the 20th Chancellor of the University of Nebraska-Lincoln.