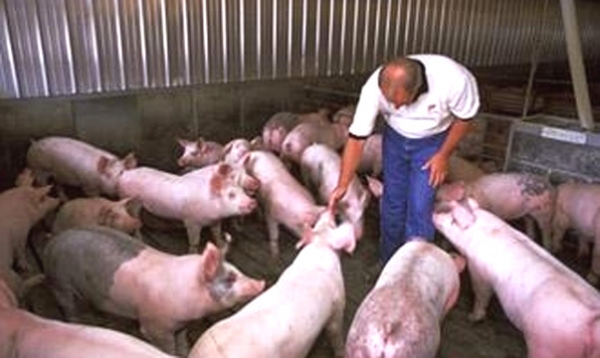 This week's Image of the Week is a producer checking grow-finish hogs.
In grow-finish systems, pigs are fed for about 5 or 6 months from weaning until they are at market weight when they are shipped to a slaughter plant. Producers in grow-finish systems observe the pigs daily to ensure health and well being.
Credit: National Pork Board
Digital Credit: NULL
Publisher: National Pork Board
Stop by the Animal Science Image Gallery to submit and download images!