Here are some recent animal headlines that you might want to check out.

Animal scientists making a difference
For six years, women from the University of Arkansas Division of Agriculture and Arkansas Cattlewomen have been helping moms in Northwest Arkansas answer the "Where-does-my-food-come-from?" question through the Moms on the Farm Tour.
Photo by Kat Robinson

Research on effects of Prop 2
A paper selected to appear in the American Journal of Agricultural Economics examines "The Impact of Farm Animal Housing Restrictions on Egg Prices, Consumer Welfare, and Production in California." Read more at PRWeb...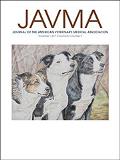 Selective breeding for working dogs
Genetic information may help determine which dogs are most likely to succeed in service dog training programs. Read about a new study initiated by the Theriogenology Foundation in "Study to ID genetic markers of good service dogs" in JAVMA News.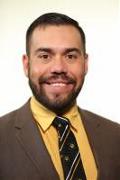 Member news:
Dr. Eric Bailey is the new Assistant Professor and State Extension Beef Nutrition Specialist at the University of Missouri. Read more...