A recent article in Agri-View pays tribute to Dr. Robert Kauffman, Professor Emeritus in the Department of Animal Sciences at the University of Wisconsin-Madison.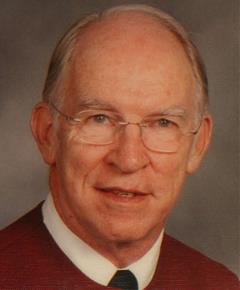 The Agri-View article lauds Dr. Kauffman's contributions to teaching and research, as well as his role in creating the Academic Quadrathlon competition, which is held in conjunction with sectional and national ASAS meetings.
The article is part of a series honoring recipients of the UW-Madison's College of Agricultural & Life Sciences Distinguished Service Award.
Dr. Kauffman taught animal and meat sciences at the University of Wisconsin-Madison for more than 30 years. He is credited with creating the AQ competition at UW-Madison in the late 1970's.
Dr. Kauffman is an ASAS Fellow and the recipient of numerous awards and honors, including the ASAS Distinguished Teacher Award.
Dr. Kauffman and colleagues authored the 2011 Journal of Animal Science article The Animal Sciences Academic Quadrathlon: History, current status, and recommendations.
Learn more about the ASAS Academic Quadrathlon.
Congratulations, Dr. Kauffman!