In celebration of the many contributions of Dr. Robert Kauffman (see related story) to the Academic Quadrathlon, we feature this image from the AQ competition.
Visit the Animal Science Image Gallery to download more images from the AQ competition!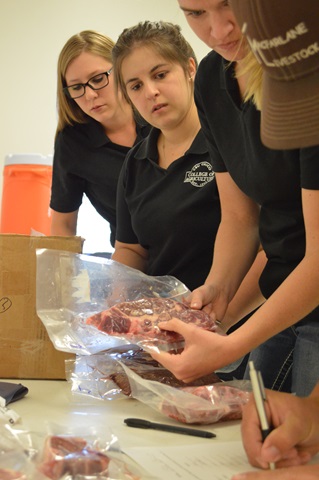 Photo: Students from the 2016 California State University-Chico Academic Quadrathlon team evaluate beef samples.
Credit: Jamie Hawley
Digital Credit: Jamie Hawley
Publisher: Utah State University