This week's image from the Animal Science Image Gallery shows denuded in vitro matured bovine oocytes.
The image's description reads: In vitro matured bovine oocytes have been denuded of most cumulus cells by vortexing. Denuding allows visualization of the ooplasm for such procedures as microinjection of nuclei for cloning, gene constructs for transfection, and addition and removal of cryoprotective agents (CPA) for cryopreservation. Presence of a single polar body in the perivitelline space indicates that oocytes have progressed to metaphase II.
Many great images like this reside in the Reproduction category of the Animal Science Image Gallery. Download this image or add your own images. There are more than a dozen categories from which to choose!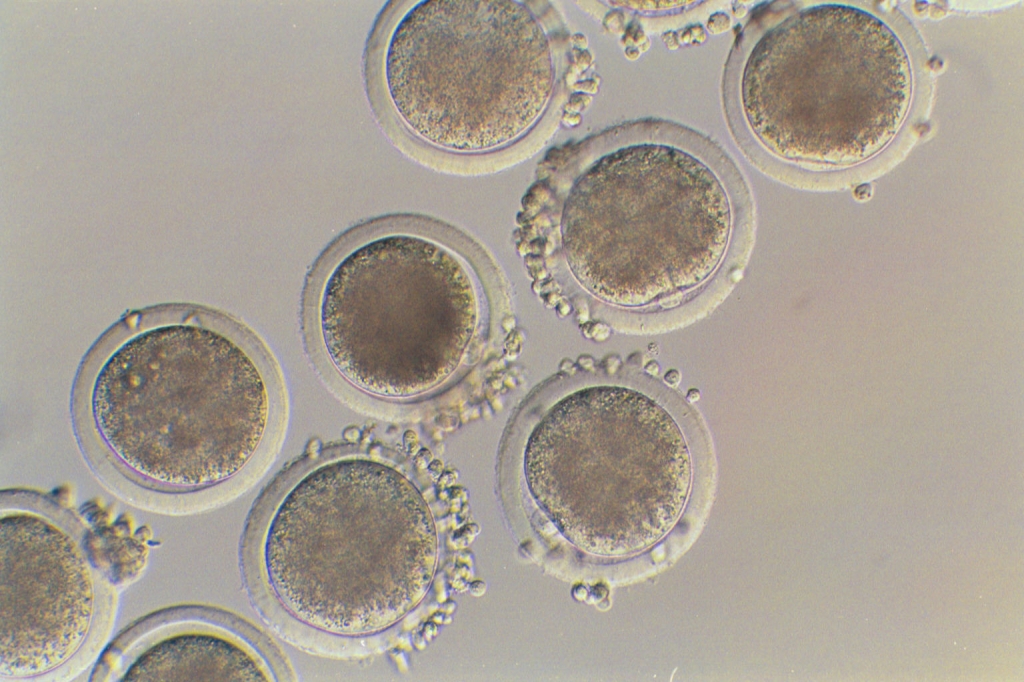 Credit: Sanjay Khanna and John Parks
Digital Credit: John Parks