This week's image from the Animal Science Image Gallery shows cattle grazing fall seeded turnips.
The image's description reads: Cattle graze fall seeded turnips near Morris, Minnesota. Turnips can provide useful grazing for cattle during the fall of the year. These turnips were planted for the specific purpose of providing high quality forage during the fall grazing period. Cattle will consume the top and the bulb.
Many great images like this reside in the Beef Cattle category of the Animal Science Image Gallery. Download this image or add your own images. There are more than a dozen categories from which to choose!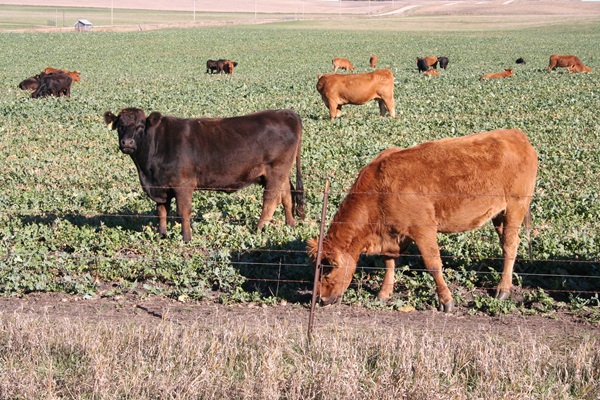 Credit: Gregory Lardy
Digital Credit: Gregory Lardy
Publisher: North Dakota State University