Please join us in congratulating all of the 2017 Souther Section award recipients!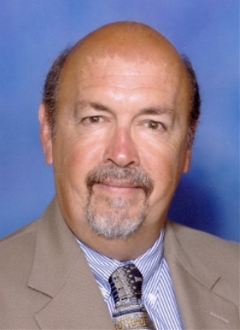 Distinguished Service Award:
Dr. Russell Muntifering,
Auburn University
Russell B. Muntifering received hisBS and MS degrees from University of California-Davis, and PhD from University of Arizona. He has held teaching/research faculty appointments at University of Kentucky, Montana State University and currently Auburn University, including 3-year and 6-year terms as Associate Director of the Montana and Alabama Agricultural Experiment Stations, respectively. Dr. Muntifering is the immediate-past ASAS Southern Director and member of the ASAS Board of Directors. He has been chair or member of numerous ASAS national and sectional committees, and administrative advisor to numerous activities sponsored by Southern Region Agricultural Experiment Station and Extension Directors. Dr. Muntifering has taught biochemistry and nutrition to over 6,000 students, and has been the major professor or advisory committee member for over 80 graduate students. He is recognized regionally, nationally and internationally for his research on livestock nutrition and forages.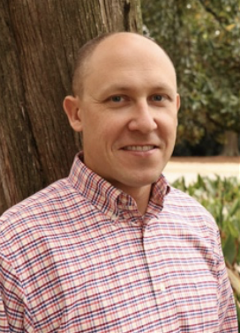 Extension Award:
Dr. R. Lawton Stewart, Jr.,
University of Georgia
Dr. Lawton Stewart is an AssociateProfessor and Extension Beef Cattle Specialist at the University of Georgia. A native of Georgia, he received his Bachelor of Science in Animal Science at the University of Georgia, an MS in Agronomy, emphasizing Forage Management, at the University of Florida, and PhD at Virginia Tech in Animal Science, with an emphasis in Ruminant Nutrition and Forage Utilization. After completing his PhD, Lawton spent a year as a Post-Doctoral Research Fellow with Alltech, Inc. and the University of Kentucky investigating nitrogen metabolism in ruminants. Lawton joined the Animal and Dairy Science Department at UGA in 2008 as an Extension Livestock Specialist. His program focuses on beef cattle nutrition and management. His effort is to help producers improve production and efficiency in their herd, and also to explore other opportunities in the beef cattle industry such as preconditioning/backgrounding, stockering, and retained ownership.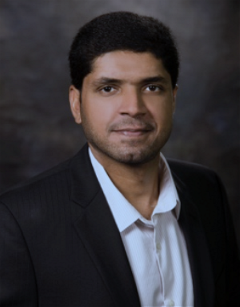 Outstanding Young Animal Scientist - Research:
Dr. Ranjith Ramanathan,
Oklahoma State University
Dr. Ranjith Ramanathan is anAssistant Professor of Meat Science, Department of Animal Science at Oklahoma State University. Dr. Ramanathan received his Ph.D. and MS degree in Animal Science from the University of Connecticut in 2012. He earned his Bachelor of Veterinary and Animal Science in 2004 from Kerala Agricultural University, India. Since 2012, he has been a faculty in the Department of Animal Science at Oklahoma State University. Dr. Ramanathan's research focus on both fundamental and applied factors that influence fresh meat quality; more specifically on the postmortem biochemistry and meat color. Dr. Ramanathan has secured a total of $1.4 million as a PI and Co-PI from federal agencies, commodity groups, and industry. In addition, he has published 47 peer-reviewed journal articles, 72-refereed abstracts, 1 book chapter, and 4 full-paper conference proceedings.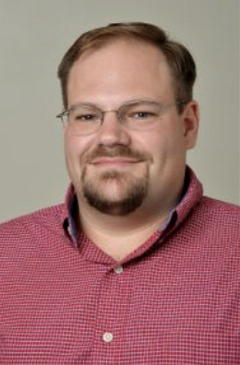 Outstanding Young Animal Scientist - Education:
Dr. Daniel Poole,
North Carolina State University
While earning his BS in Animal andVeterinary Science at West Virginia University, Daniel's focus changed to improving animal agriculture production systems. Daniel quickly realized he could make a greater impact in animal agriculture by educating others. Daniel earned Masters in reproductive physiology at WVU and PhD in Animal Science from the Ohio State University. Daniel joined the Animal Science Faculty at NC State University to teach a variety of reproduction and management courses. Daniel's teaching approach focuses on providing the fundamental information in a way that directly applies to real life scenarios. Relating the material to real life situations engages the students and encourages students with diverse backgrounds to share their experiences in class discussions, thus bridging the gap in knowledge. Daniel looks forward to educating future generations of veterinarians, producers and animal scientists to meet the industries growing needs and address global food security.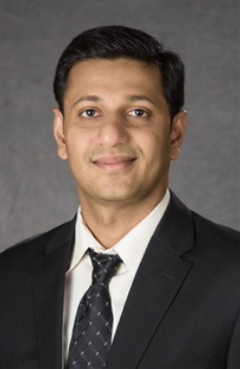 Emerging Scholar Award:
Dr. Mahesh Narayanan Nair,
Colorado State University

Dr. Mahesh Narayanan Nair is an AssistantProfessor (Meat Science) in Department of Animal Sciences at Colorado State University. He received his B.S. in veterinary medicine from Kerala Agricultural University, India (2009), and M.S. (2012) and Ph. D. (2017) from Department of Animal and Food Sciences at University of Kentucky. Dr. Nair's research focuses primarily on the fundamental aspects of fresh meat quality, employing proteomic and mass spectrometric tools. His other research interests include postmortem muscle biochemistry, role of mitochondria in meat quality, as well as the interactions between myoglobin redox stability and lipid oxidation. He has authored more than 45 scientific publications, including 15 peer-reviewed journal articles and 2 book chapters. Mahesh has received several prestigious scholarships and fellowships, including the 2016 Meat Industry Suppliers Alliance (MISA) Foundation Scholarship. In his current role, he will be continuing research in fresh meat quality and will be developing new courses in the area of meat science. Mahesh, his wife Parvathy, and their daughter Nanda live in Fort Collins, Colorado.