Don't miss, the 10th International Ruminant Reproduction Symposium!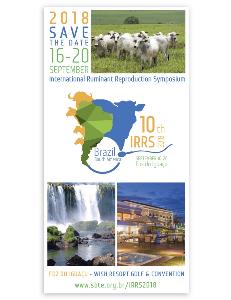 This international symposium will focus on ruminant reproduction and will be held on the 16th through the 20th of September in Foz do Iguazu, Brazil.
For more information about the symposium click here.
Deadlines:
Abstract submission deadline is March 30th. Information for submission can be found here.
Presenting author registration deadline is May 1st. Information for registration can be found here.