Please welcome Dr. James W. Oltjen!
Bio: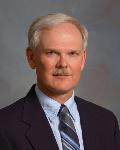 James W. Oltjen, an Animal Management Systems Extension Specialist at UC Davis, was raised on a crop-livestock farm in Kansas, received his BS and MS from Kansas State, and PhD from UC Davis. Prior to joining UC in 1990, he was on faculty at Oklahoma State. His extension efforts include ruminant and natural resource modeling, feedlot performance prediction, and beef herd management. He collaborates with researchers in seven countries to improve growth and composition models. He is technical advisor to the California Beef Cattle Improvement Association and developed the California Beef Quality Assurance Program. He has been the Chair or Co-Chair of JAM and ASAS Annual Programs, a past-chair of the ASAS Publications Committee, and president of the American Society of Animal Science in 2009-10.
Journal Vision:
Translational Animal Science must find and communicate its niche in relation to JAS, not to mention becoming better known as a viable alternative to submitting to other animal science related journals. This will require it to establish an impact factor, which means advertisement and promotion via ASAS communications and featuring important papers to the trade journals.
Dr. Oltjen will begin on July 1, 2018.
Please welcome Dr. Sally Johnson!
Bio: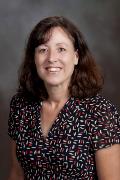 Sally Johnson is a Michigan native and received her BS and MS from Michigan State University and PhD from the University of Arizona. Prior to joining Virginia Tech in 2012, Dr. Johnson was a member of the faculty at Penn State and the University of Florida. She leads a research program in adult stem cell biology with an emphasis on satellite cells. Dr. Johnson has been an associate editor and division editor for the Journal of Animal Science, Annual Meeting Program Chair and currently is an elected member of the ASAS Board of Directors.
Journal Vision:
Enhancing the Journal's visibility within the scientific community will attract authors that best represent the breadth of animal science. In turn, this will improve quality metrics making JAS the preferred journal for publication of both discovery and translation research findings.
Dr. Johnson will begin on July 1, 2018.
Please welcome Dr. Hamernik!
Bio: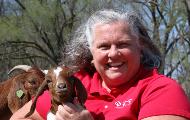 Deb Hamernik is an Animal Scientist because research with farm animals is essential for food safety, global food security, and human health and well-being. Deb grew up in Nebraska and earned a BS from the University of Nebraska-Lincoln (UNL); MS from Washington State University; and PhD from Colorado State University. She received an NIH postdoctoral fellowship to conduct postdoctoral studies at Case Western Reserve University. Deb was a member of the faculty at UNL and at the University of Arizona. She was National Program Leader for Animal Physiology at the USDA Cooperative State Research, Education, and Extension Service (CSREES) and Scientific Review Administrator at the NIH Center for Scientific Review. Since 2009 she is Associate Dean, Agricultural Research and Associate Director, Nebraska Agricultural Experiment Station at UNL. Deb chaired the ASAS Public Policy Committee (2009-2015); is a member of the Animal Frontiers Management board (2011-present); and was ASAS President (2016-2017).
Journal Vision:
Animal Frontiers will be the premier, open access magazine to disseminate science-based information on current and emerging issues in animal science to a global audience. The content of Animal Frontiers will be written for decision makers, students, and the general public.
Dr. Hamernik will begin on July 1, 2018.