Please join us for "Feeding the generations: Navigating a career following higher education" during the student symposium luncheon at this years ASAS Western Section Annual Meeting.
The symposium will be held Thursday June 21, 2018 at Riverhouse on the Deschutes (2850 Rippling River Ct Bend, OR 97701) at 12:00 - 2:00PM.
This Symposium will offer a more appreciable understanding of opportunities beyond higher education and how to proactively undertake these new responsibilities. Questions will be held until completion of the talks, at which point the speakers will engage in an open, informal discussion and Q&A with students in attendance. This will provide the opportunity for students to ask questions and seek advice from a panel of professionals with invaluable experience, and will serve as a great opportunity for networking and discussion among students and panel members.
12:00 Welcome and Introductions: Stacia Prosser and Kathryn Smith
12:10 to 12:30 Alternatives to academia, Dr. Jason Russell, Zinpro
12:35 to 12:55 Transitioning from graduate school to a career: what to expect, Dr. Zach McFalane, California Polytechnic State University, San Luis Obispo
1:00 to 1:20 Setting up one's own laboratory, Dr. Travis Mullinicks, University Nebraska-Lincoln
1:20 to 2:00 Open discussion and questions
Meet the speakers:
Dr. Jason Russell: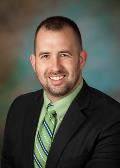 Dr. Russell grew up on a beef seedstock operation in southern WI. After earning his bachelor's in animal science at the University of Wisconsin-Madison, he worked for a feed company for a few years before returning to grad school. He earned his master's degree in animal science from the University of Missouri and his doctoral degree in nutritional science from Iowa State University. As part of the Research and Nutritional Services team, Russell provides cow-calf/stocker technical services for customers and sales teams throughout the United States. He also directs and coordinates beef research studies for Zinpro and provides beef technical services for U.S. and international markets. He remains actively involved in the nutrition, marketing, and breeding decisions for Russell Family Livestock, his family's cattle operation.
Dr. Zach McFarlane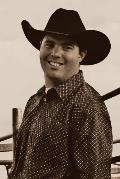 Dr. McFarlane was raised in Gridley, CA, part of a family deeply rooted in the cattle and rodeo industries. He spent most of his summers with his father working on a ranch in Fort Klamath, OR where he cultivated a passion for the beef cattle industry. Graduate studies in beef cattle nutrition seemed a natural extension after completing his B.S. in 2012 at the University of Arizona. He returned to the University of Arizona to finish his M.S. in Animal Science under the guidance of Dr. Dan Faulkner. His research there focused on feeding cull range cows to improve meat quality and profitability. Zach recently finished his Ph.D. in Ruminant Nutrition at the University of Tennessee, Knoxville under the tutelage of Dr. Travis Mulliniks. His research at Tennessee focused on low-input heifer development using stockpiled native forages and protein supplementation. He also recently accepted a position as an Assistant Professor at California Polytechnic State University, San Luis Obispo. Zach started his position in April and is currently developing course material and starting his research program. The overall aim of his program is to teach classes focusing on beef cattle production systems and to conduct applied research developing nutritional management strategies that improve beef cattle production efficiency. The overall goal of Dr. McFarlane's program is to inspire a passion for beef cattle and research in his students and to provide practical, science-based solutions to address the problems of beef producers.
Dr. Travis Mullinicks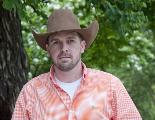 Dr. Mullinicks is an Assistant Professor in Range Production Systems at the University of Nebraska and located at the West Central Research and Education Center in North Platte, NE. He grew up in eastern Oklahoma and received his BS degree in Animal Science from Oklahoma State University. In addition, he earned a MS and PhD in Range Nutrition from New Mexico State University. Prior to coming to UNL, Travis was on faculty at the University of Tennessee. Dr. Mullinicks' research and extension objectives consist of developing an applied cow-calf research program that emphasize sustainability and economically viable management options through enhanced efficiency, productivity, and strategic nutritional management in beef cattle production. More specifically, Dr. Mullinicks is focused on beef cow metabolic efficiency and its impact on heifer development and ensuing longevity, cow and calf productivity and economic sustainability.