As a member of the American Society of Animal Science, you have the opportunity to vote for President-Elect and three Directors-at-Large to serve on the Board of Directors of ASAS. The term of office for each will be three years. You will also have the opportunity to vote for a Graduate Director to serve on the ASAS Board for a two-year term. Terms for these offices begin at the conclusion of the 2018 Annual Meeting in Vancouver, Canada

Click here to Vote

For the 2018-2019 election cycle, the ASAS National Board needs to fill the following positions:

President-Elect:

Dr. Harvey Freetly, USDA-ARS
Dr. Beth Kegley, University of Arkansas
Director-at-Large – Group 1:

Dr. Olga Bolden-Tiller, Tuskegee University
Dr. Jay Daniel, Berry College
Director-at-Large – Group 2:

Dr. Kristi Cammack, South Dakota State University
Dr. Aimee Wertz-Lutz, ADM Animal Nutrition, Inc.
Director-at-Large – Group 3:

Dr. Luis Tedeschi, Texas A&M University
Dr. Deb VanOverbeke, Oklahoma State University
National Graduate Director:

Brooke Clemmons, University of Tennessee
Matthew Crouse, North Dakota State University
To vote click here. You will then need to login using the same user name and password you use for www.asas.org.

Once you are logged into the election site, you will need to click on the link for "2018-2019 ASAS National Elections". There you will be presented with two sections on the left hand side. The first is labeled "Election." This is where you can view the nominee bios for each elected position. Click on the "tab" for each position to view the bios. Please remember to scroll all the way to the bottom of the page to insure that you have been presented with all the information provided.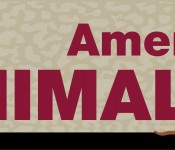 After reviewing the bios for each position you can then click on the second tab on the left hand side labeled "Vote." Here you will be able to select each candidate you would like to vote for. After you have selected all of your candidates, be sure to click the big, purple "Vote" button at the bottom right of the page to cast your vote.

If you have any questions about the election site or if you do not have access to the web site, contact Jacelyn Hemmelgarn (jacelynh@asas.org, 217-356-9050) to receive a paper copy of the candidates' biographical information.

Please take a moment to exercise your voting privileges. Voting must be completed by June 12, 2018 at 11:59 pm CT.