Dr. Clint A. Löest Receives the WSASAS Distinguished Teacher Award from the American Society of Animal Science
June 20, 2018 – Dr. Clint A. Löest is the recipient of the 2018 WSASAS Distinguished Teacher Award, presented to him this week during the 2018 Western Section Meeting held in Bend, Oregon.
Dr. Clint A. Löest completed his bachelor's and master's degrees in South Africa studying animal science. Post-graduation, he relocated to the United States and completed his doctorate in Ruminant Nutrition at Kansas State University in 2001. He currently serves as a full-time professor in Ruminant Nutrition with both research and teaching responsibilities. Dr. Löest's laboratory explores mechanisms controlling nutrient utilization and metabolism and their biological regulation in the whole animal. His research goals are to enhance nutrient utilization by evaluating and developing feeding programs better meeting the animal's requirements while also improving digestibility, bioavailability, and metabolism of nutrients. His accomplishments and mentorship are reflected in the achievements of his graduate students who are frequently recognized for excellence in scientific research competitions and regularly acquire competitive positions at government research facilities and universities.
Passionate in his subject area, Dr. Löest strives not only to be a teacher, but also a role model, promoting a good learning experience and encouraging student responsibility for learning. His teaching philosophy is to use student-centered instruction that will encourage their involvement in setting goals and learning activities. He believes introducing students to an organized and structured subject matter of meaning and relevance to their own lives stimulates curiosity and encouragement that are integral to student success.
The WSASAS Distinguished Teacher Award recognizes a dedicated individual's teaching accomplishments in animal science courses. This person is genuinely invested in their students and shows interest in student motivation, mastery of subject matter, teaching improvement, extra-curricular student activities, and service to agriculture.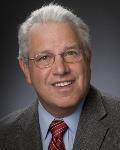 Dr. James G. Berardinelli Receives the WSASAS Distinguished Service Award from the American Society of Animal Science
June 20, 2018 – Dr. James G. Berardinelli is the recipient of the 2018 WSASAS Distinguished Service Award, presented to him this week during the Western Section Meeting held in Bend, Oregon.
Dr. James G. Berardinelli earned his BA from the University of Connecticut before continuing on to accomplish his M.S. and Ph.D. from West Virginia University in 1979 under Dr. E.K. Inskeep. Following graduation, he worked in a postdoctoral fellowship at the U.S Meat Animal Research Center in Nebraska before beginning his academic career as a faculty member of Montana State University in 1981. He started as an Assistant Professor in the Department of Animal and Range Sciences and was promoted to Professor in 1992. During his time, he developed and taught several animal science courses and lectured in other departments. The dedication he brings to teaching has earned him numerous awards including the 2012 WSASAS Distinguished Teaching Award. His expertise has influenced and provided necessary reproductive techniques and management skills to many large animal veterinarians, ranch owners, and managers in the western United States. He has also mentored several undergraduate research interns who have become co-authors on scientific publications. Berardinelli's past research focused on physiological mechanisms whereby the biostimulatory effect of bulls accelerates resumption of cycling activity and improves fertility in postpartum suckled beef cows and heifers. Currently he is looking at identifying critical interactions of metabolites and metabolic hormones involved with reproductive endocrine function, disease, and behavior in domestic and wild ruminant species. His research has led to a plethora of publications, grants, and presentations. He has remained an active member of multiple professional organizations including the Journal of Animal Science and various committees under ASAS and WSASAS. Berardinelli has paved an impressive pathway over his 37-year career as an accomplished researcher, teacher, and service member.
The WSASAS Distinguished Service Award is the most prestigious honor of the Western Section and recognizes an individual that has contributed long term outstanding and valuable service to animal agriculture. This person holds exemplar character and abilities in teaching, research, extension, administrative and/or industrial phases of animal and meat sciences.

Dr. H. A. (Bart) Lardner Receives the WSASAS Extension Award from the American Society of Animal Science
June 20, 2018 – Dr. H. A. (Bart) Lardner is the recipient of the 2018 WSASAS Extension Award, presented to him this week during the Western Section Meeting held in Bend, Oregon.
Dr. H. A. (Bart) Lardner earned his MSc and PhD from the University of Saskatchewan where he continues to teach as an Adjunct Professor in the Department of Animal and Poultry Science. He is also a Research Scientist with Western Beef Development Centre focusing on cow-calf management, forage, and grazing research. He has established his own research program securing grants for over $10 million funding a variety of projects. His research program works closely with Saskatchewan Cattlemen's Association and western Canadian beef and forage producers to ensure applicability of results back to the industry. Lardner's work has resulted in an impressive number of published articles, fact sheets, videos, abstracts, and peer-reviewed scientific journal manuscripts. He also serves as a teacher and advisor to both undergraduate and graduate students guiding them to their own personal successes. His best-known quality is his down-to-earth personality giving others a practical perspective on technical information. He knows how to report results and help people apply the knowledge gained from his research. Because of his commitment to extending his research and contributions to the field, he received the Golden Harvest Award in 2008, the Canadian Animal Industries Award in Extension and Public Service in 2013, and nominations for "Professor of the Year" in 2010 and 2015. Journalists from all over North America regularly interview Lardner and he is constantly invited to give presentations both nationally and internationally about cow-calf nutrition, forage/pasture management, and economics and profitability.
The WSASAS Extension Award recognizes an individual in the western region institutions for outstanding achievements in animal science extension programs. This person has made contributions in animal science extension in areas related to livestock production, product utilization, adult education, 4-H clubs, and other cooperative livestock associations.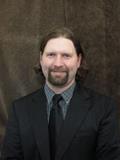 Dr. Dustin T. Yates Receives the WSASAS Young Scientist Award from the American Society of Animal Science
June 20, 2018 – Dr. Dustin T. Yates is the recipient of the 2018 WSASAS Young Scientist Award, presented to him this week during the Western Section Meeting held in Bend, Oregon.
Dr. Dustin T. Yates was born and raised in the small "Cotton & Cattle" town of Weinert, Texas. He graduated with a BS in animal science from Texas A&M University in 2004. He managed the graveyard shift at a large feed mill for a year before returning to Angelo State University to earn an MS in reproductive physiology under Dr. Mike Salisbury in 2006. His thesis examined the mitigating effects of seaweed extract on heat stress-induced subfertility in male goats. Following graduation, Yates joined Dr. Tim Ross at New Mexico State University and graduated with a PhD in reproductive physiology in 2009 producing eight manuscripts related to stress-induced male and female subfertility. He then continued a postdoctoral research fellowship at the University of Arizona where he gained many research skills and techniques under the direction of Dr. Sean Limesand. His research with Dr. Limesand produced several key new pieces of information regarding metabolic fetal programming as well as several novel laboratory and surgical techniques for studying fetal physiology. Since 2014, Dr. Yates is currently an Animal Stress Physiologist in the Animal Science Department at University of Nebraska-Lincoln. His research program focuses on the mechanism for adaptive muscle growth and metabolic programming related to maternal stress, placental insufficiency, and intrauterine growth restriction. He also studies the effects of stress on growing animals and how it affects their efficiency, quality, and value. To date, he has advised graduate students and successfully published multiple research manuscripts, proceedings papers, abstracts, and a book chapter. He resides with his lovely wife and two wonderful children in Eagle, NE.
The WSASAS Young Scientist Award recognizes an individual who is young and already produced outstanding research achievement. This person is under 40 years of age and is actively engaged in basic or applied research in animal agriculture.