ASAS Northeast 2018 Award Winners!
Distinguished Service Award
Richard A. Erdman, University of Maryland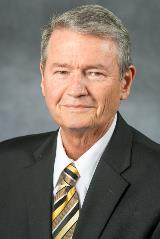 Dr. Rich Erdman served as Chair of the Department of Animal and Avian Sciences from 1999 to 2007 and has been member of the American Dairy Science Association (ADSA) for more than 40 years. He has served ADSA in many capacities including service on several standing committees, as a member of the editorial board and as routine reviewer for the Journal of Dairy Science. Rich served as host institution chair for the ADSA Annual Meeting that was held at the University of Maryland in June of 1993. Dr. Erdman served as Co-Chair of the ADSA Discovery Conference on Feed Efficiency in 2013. He was chair of the Production Division of ADSA in 1993 and finally served as a member of the ADSA Board of Directors from 2010 to 2013. Dr. Erdman was member of the National Research Council's: Nutrient Requirements of Dairy Cattle that authored the 7th revised edition published in 2001 and is chair of the current committee completing the 8th revised edition. Rich has trained 30 graduate students and taught several nutrition courses. He has published nearly 100 articles in scientific journals, a majority published in the Journal of Dairy Science, and has received multiple awards for his contributions.
Young Scientist Award - Educator
Jonathan A. Campbell, The Pennsylvania State University
Dr. Campbell began his career in the meat industry in 1998 while working as an Animal Science undergraduate student in the Meat Laboratory at Clemson University. From 2000 – 2006, Jonathan served as the Meat Laboratory Manager. Jonathan then accepted a full-time extension associate and research position and joined the meat science group at Iowa State University. Campbell worked in Ames from 2006-2013, where he gained valuable knowledge and extensive experience in the area of processed meats and food safety. Jonathan then joined the Animal Science faculty at Penn State University on July 1, 2013 where he currently serves as the Extension Meat Specialist hosting numerous workshops and short courses annually. Campbell is also closely tied to meat and food processors in the Mid-Atlantic and Northeastern U.S. and works on validating the safety of various processed meat items, specifically artisanal salumi and charcuterie style products.
Young Scientist Award – Research
Joseph W. McFadden, Cornell University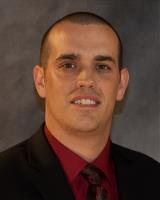 Dr. Joseph W. McFadden is the recipient of the 2018 Northeast ADSA-ASAS Young Scientist Award for Research. In 2003, Dr. McFadden received a B.S. degree with Distinction in Research from the Department of Animal Science at Cornell University in the lab of Dr. Dale Bauman. He then completed a M.S. degree in Animal Sciences under the advisement of Dr. James Drackley at the University of Illinois, and a Ph.D. degree in Dairy Science at Virginia Tech with guidance from Dr. Benjamin Corl. After his doctoral training, Dr. McFadden joined the postdoctoral fellowship in the Department of Neuroscience and the Center for Metabolism and Obesity Research at Johns Hopkins Medicine where he received training in mass spectrometry-based lipidomics. In 2012, Dr. McFadden joined the faculty at West Virginia University as an Assistant Professor of Biochemistry in the Division of Animal and Nutritional Sciences where he applied lipidomics as a means to biochemically map the bovine lipidome and reveal the sphingolipid ceramide as an associative and causative biomarker of insulin antagonism in dairy cattle. In 2017, Dr. McFadden joined the faculty in the Department of Animal Science at Cornell University as an Assistant Professor of Dairy Cattle Biology and the Northeast Agribusiness and Feed Alliance Faculty Fellow. Throughout his early faculty career, Dr. McFadden has secured more than $1.5 million in support from organizations including the United States Department of Agriculture, National Science Foundation, the Foundation for Food and Agriculture Research, and industry partners. He has published 20 peer-reviewed papers, 71 conference abstracts, presented 24 invited talks, and overseen 11 graduate student and postdoctoral programs. Joe is currently exploring new nutritional approaches to mimic somatotropin action and mitigate fatty liver disease in dairy cattle and developing a course in Nutritional Physiology and Biochemistry.