Southern Section AQ Results
The 2019 ASAS Southern Section Academic Quadrathlon was held Saturday and Sunday. Oklahoma State University hosted the lab practicum portion of the event and the written exam in Stillwater. The faculty and graduate students in the Department of Animal and Food Sciences at OSU were excellent hosts and put on a challenging lab practicum. Thanks to Dr. Rusk and the faculty in AFS for hosting and supporting the event! The oral presentations and the quiz bowl were held at the Sheraton in Oklahoma City on Sunday. It was an extremely competitive contest this year. A total of 14 teams from across the Southern Section (including some new schools and the return of others) competed. Thanks to the committee, Drs. Blake Wilson, Joseph (Jay) Daniel, Patricia Harrelson, and David Forrest for all of their hard work and service in organizing and conducting a successful and competitive academic quadrathlon.
Overall academic quadrathlon results...
1)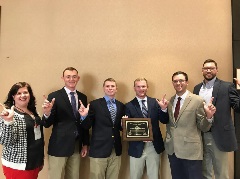 Texas Tech
2)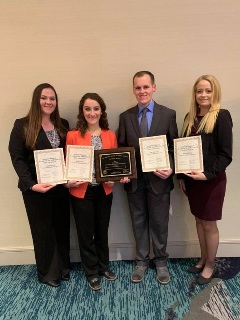 Oklahoma State
3)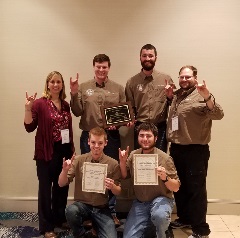 North Carolina State
For the four individual parts:
Lab Practicum
1) Oklahoma State
2) North Carolina State
3) University of Tennessee Knoxville
Written Exam
1) Middle Tennessee State University
2) Texas Tech
3) Mississippi State
Oral Presentation
1) Texas Tech
2) Mississippi State
3) Texas A&M
Quiz Bowl
1) Oklahoma State
2) Texas Tech
3) North Carolina State