Congratulations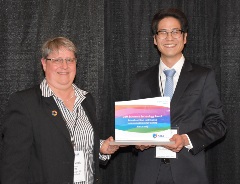 During the 2019 ADSA-ASAS Midwest Sectional Meeting, Chan Sol Park of Purdue University became the recipient of the DSM Science and Technology Award.
This prestigious award has been established to recognize and reward excellence in innovative Ph.D. research related to Animal Nutrition & Health. The theme of the 2019 award is Animal Nutrition contributing to Sustainable Animal Farming. Nominees were judged based on both the contribution to the theme and the quality of the scientific research.
Chan Sol Park's presentation title - Protein quality in experimental diets and amino acid digestibility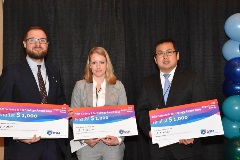 There were many well-qualified nominees for this award, and four were chosen to present during the DSM Symposium on Tuesday, March 12. A recap of the presentations can be found here. All three runners-up received $1000 award plus $1000 travel stipend. Chan Sol Park received $5000 award plus $1000 travel stipend.
Congratulations to all four of the finalists, who gave outstanding presentations.