Save the Date!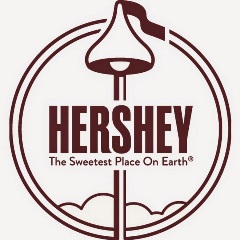 November 4, 2019
Hershey, PA
Mark your calendar today for the 2019 Northeast ASAS-ADSA Meeting. The Northeast board is excited to announce that the 2019 meeting will be held November 4, 2019. The meeting will be held in conjunction with the Penn State Dairy Cattle Nutrition Conference in Hershey, PA, so plan ahead to attend both!
In addition to the great science you will hear at the meetings, Hershey is also a great family destination. Touted as "The Sweetest Place on Earth®", Hershey offers an amusement park, water park and of course, Hershey's Chocolate World®.
Northeast Section Update!
We are currently in a period of transition for the NE branch, as we work to serve our membership in new ways. Please consider supporting the NE branch by attending events, participating in activities, nominating deserving individuals for the NE awards, and submitting ideas to your executive board. Additionally, if you or someone you know would like to serve on the executive board, we will be accepting nominations for Secretary/Treasurer soon.
We hope to see you in 2019 in Hershey!