Dr. K.C. Olson Receives the ASAS Animal Management Award from the American Society of Animal Science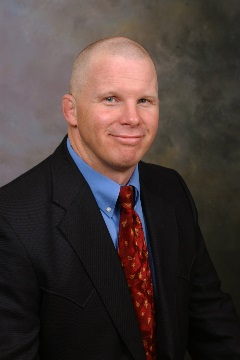 July, 2019 – Dr. K.C. Olson is the recipient of the 2019 ASAS Animal Management Award, presented to him Tuesday, July 9, during the Production, Management and Environment Session III, at the 2019 ASAS-CSAS Annual Meeting held in Austin, Texas.
Dr. KC Olson's graduate training at North Dakota State and Kansas State Universities preceded his 8-year appointment in extension and research at the University of Missouri. In 2006, he joined the faculty at Kansas State University where he is now professor of animal science in a research & teaching role. In 2011, he was awarded the W.M. and F.A. Lewis Distinguished Chair in Animal Sciences & Industry. His research has attracted collaboration with more than 40 KSU scientists and 25 scientists from other academic institutions. These projects supported degree requirements for 17 M.S., 8 Ph.D., and 7 undergraduate students under his mentor-ship. Over the last decade, Dr. Olson has published 62 peer-reviewed journal articles, 5 book chapters, 48 proceedings papers, and more than 100 abstracts. He has delivered numerous presentations around the globe. Dr. Olson's previous honors include Advisor of the Year, Excellence in Graduate Teaching, and Excellence in Extension.
The ASAS Animal Management Award recognizes an individual that has contributed to excellent research in the biological or production management of livestock. This award is sponsored by United Animal Health.