Dr. Min Du Receives the ASAS Animal Physiology and Endocrinology Award from the American Society of Animal Science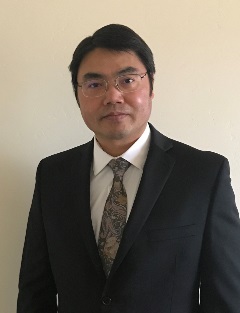 July, 2019 – Dr. Min Du is the recipient of the 2019 ASAS Animal Physiology and Endocrinology Award, presented to him Wednesday, July 10, during the Physiology and Endocrinology Session I, at the 2019 ASAS-CSAS Annual Meeting held in Austin, Texas Dr.
Min Du earned his BS from Zhejiang University, MS from China Agricultural University and PhD from Iowa State University. After postdoctoral training at University of Alberta, he was a faculty member at the University of Wyoming (UW). In 2011, he moved to Washington State University (WSU) as a Professor and Endowed Chair. His research focuses on the maternal impacts on fetal development and offspring performance. His program is well funded by USDA and NIH awards. Dr. Du has trained 50+ graduate students, postdoctoral scholars and visiting scientists. He has published 232 peer-reviewed articles and is a frequent speaker for national/international meetings. He was an Associate Editor for the Journal of Animal Science, and served on panels or advisory committees of numerous funding agencies. He was the recipient of Young Scientist Award, Early Career Achievement Award, Animal Growth and Development Award from ASAS, UW Outstanding Advisor Award, and WSU Faculty Research Excellence Award.
The ASAS Animal Physiology and Endocrinology Award recognizes an individual who has contributed to and published outstanding work in the last 10 years in the field of physiology and endocrinology. This award is sponsored by the James W. Lauderdale Appreciation Club.