Caitlin Cadaret Receives the WSASAS Young Scholar Ph.D Award from the American Society of Animal Science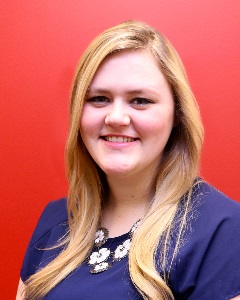 June 13, 2019 – Caitlin Cadaret is the recipient of the 2019 WSASAS Young Scholar Ph.D. Award, presented to her this week during the 2019 Western Section Meeting held in Boise, Idaho.
Caitlin found her passion for animal agriculture at a young age growing up on a part-time cow- calf operation in Northern California. During her undergraduate career she found a special interest in Physiology and a desire to teach. After receiving her Bachelor's Degree in Animal Science from California State University, Chico she joined Dr. Dustin Yates' Stress Physiology lab in 2015. Caitlin completed a Master's Degree in 2017 and has since continued onto a PhD, studying how maternal stress effects fetal growth, development, and metabolism. Part of Caitlin's responsibilities involve teaching; she serves as the laboratory coordinator for Animal Physiological Systems and performs pedagogical research aimed at increasing long-term retention of knowledge in the undergraduate STEM courses. She will defend her dissertation this fall and has accepted a position as Assistant Professor of Animal Science at Colorado State University.
The WSASAS Young Scholar Recognition Program acknowledges the research accomplishments of students in the Western Section of ASAS. This award is sponsored by Zinpro.