Dillan Henslee Receives the WSASAS Young Scholar M.S. Award from the American Society of Animal Science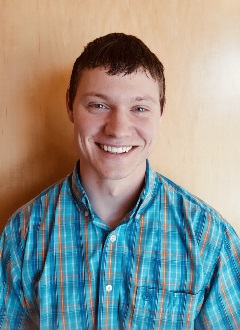 June 13, 2019 – Dillan Henslee is the recipient of the 2019 WSASAS Young Scholar M.S. Award, presented to him this week during the 2019 Western Section Meeting held in Boise, Idaho.
Dillan Henslee was raised in Hagerman, Idaho on his family's cattle and sheep operation. He completed his Bachelor's degree in May 2018 in Agricultural Systems Management, with a minor in Animal Science at the University of Idaho. Mr. Henslee is passionate about contributing information and new management techniques that will drive the future of the sheep industry in the Western United States. His passion led him back to the University of Idaho to pursue a Master's degree in Animal and Veterinary Science, where his research is focused on biological drivers of grazing preferences in sheep, which may translate into targeted grazing management strategies. Mr. Henslee is a driven, self-motivated student and will play a vital role to the sheep industry and agriculture upon completion of his Master's degree
The WSASAS Young Scholar Recognition Program acknowledges the research accomplishments of students in the Western Section of ASAS. This award is sponsored by Zinpro.