Dr. N. Andy Cole Receives the WSASAS Distinguished Service Award from the American Society of Animal Science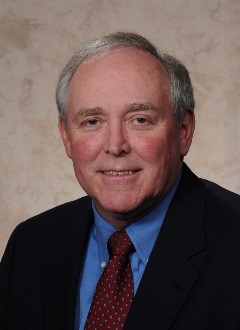 June 13, 2019 – Dr. N. Andy Cole is the recipient of the 2019 WSASAS Distinguished Service Award, presented to him this week during the 2019 Western Section Meeting held in Boise, Idaho.
Dr. N. Andy Cole was reared on a farm near Pampa, TX. He received a B.S. degree from West Texas State University and M.S. and Ph.D. degrees in animal nutrition from Oklahoma State University. In 1976, he joined the staff of the USDA-ARS Laboratory in Bushland, TX. During the first 20 years of his career, Dr. Cole's research focused on the nutrition of calves subjected to the stressors of marketing and transport. Following program changes in 1996, his research focus changed to decreasing adverse effects of cattle operations on the environment. His research was instrumental in establishing new chapters on the nutrient requirements of stressed calves and on decreasing the environmental impact of beef production in the 1996 and 2016 Nutrient Requirements of Beef Cattle. Dr. Cole has published over 120 peer-reviewed and 145 technical publications, given over 180 invited presentations to scientists and producers in the U.S. and six foreign countries, and has been principal or co-investigator on research grants totaling over $12,000,000. He received the ASAS Animal Management Award in 2005, the ASAS Fellow Award in 2009, and the AFIA Ruminant Nutrition Award in 2012. He served on the team that wrote the National Academies of Sciences, Engineering and Medicine (NASEM) 2016 Nutrient Requirements of Beef Cattle. In 2015 Dr. Cole "semi-retired" from ARS but he currently serves as President of ARPAS, and served as Associate Editor of the Professional Animal Scientist.
The WSASAS Distinguished Service Award is the most prestigious honor of the Western Section and recognizes an individual that has contributed long term outstanding and valuable service to animal agriculture. This person holds exemplar character and abilities in teaching, research, extension, administrative and/or industrial phases of animal and meat sciences.