Dr. Terry Engle Receives the ASAS Gary L. Cromwell Award for Research in Minerals from the American Society of Animal Science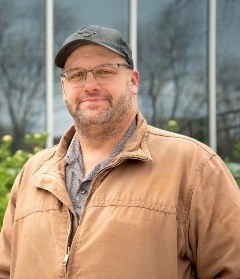 July, 2019 – Dr. Terry Engle is the recipient of the 2019 ASAS Gary L. Cromwell Award for Research in Minerals, presented to him Thursday, July 10, during the Ruminant Nutrition Session IV, at the 2019 ASAS-CSAS Annual Meeting held in Austin, Texas.
Dr. Terry Engle is a full professor in the Department of Animal Sciences at Colorado State University. Dr. Engle's teaching responsibilities include Vitamin and Mineral Metabolism and Animal Metabolism. Dr. Engle's research program focuses on the role of trace minerals in lipid metabolism and absorption and transport mechanisms associated with trace mineral homeostasis in ruminants. Dr. Engle is responsible for more than $7.8M of funding as PI or Co-PI and has graduated 10 Ph.D. students and 22 MS students. He has published in excess of 130 peer review publications and several book chapters. He has given numerous invited presentations domestically and internationally and he has served as a member of national, regional, college, and departmental committees. With all of his professional accomplishments, Dr. Engle has always put the training and education of his graduate students first. Graduates from his research program can be found in academic and private sectors of animal agriculture.
The ASAS Cromwell Award for Research in Minerals recognizes an individual has contributed and published outstanding research in the field of mineral nutrition of livestock. This award is sponsored by the Gary L. Cromwell Appreciation Club.