Dr. Steven Shackelford Receives the ASAS Meats Research Award from the American Society of Animal Science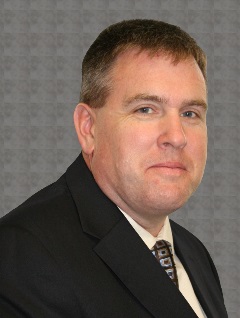 July, 2019 – Dr. Steven Shackelford is the recipient of the 2019 ASAS Meats Research Award, presented to him during the 2019 ASAS-CSAS Annual Meeting held in Austin, Texas.
Dr. Steven Shackelford earned degrees from UGA and TAMU in meat science and has authored over 199 journal articles and numerous abstracts, presentations, and book chapters. Dr. Shackelford's most important contributions include confirming viability of instrument grading for beef carcasses and pork loins, factors that affect beef tenderness, and relationships between shear force and consumer acceptance of fresh meat. In addition, Dr. Shackelford has been involved in numerous meat safety projects widely used to validate HACCP systems. Dr. Shackelford also has been heavily involved in scientific societies, serving on numerous committees and presenting several papers and talks. Steven previously received the AMSA Achievement Award and the AMSA Distinguished Research Award. He is one of the preeminent meat researchers in the world and recognizing his contributions to the industry by awarding him the ASAS Meat Science Award is an honor that he has clearly earned.
The ASAS Meats Research Award recognizes an individual who has shown outstanding research in the last year in the field of meat science. This award is sponsored by Elanco Animal Health.