In Memory - Dr. Gene Deutscher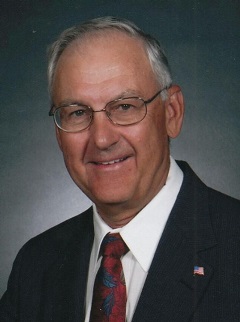 Dr. Gene Deutscher, of North Platte, passed away at Linden Court on Saturday, June 15, 2019, at the age of 78, following a battle with Alzheimer's disease. Dr. Deutscher was Professor Emeritus of UNL Dept. of Animal Science and the Research Center at North Platte.
Gene's formal education continued when he attended Kansas State University and graduated with a B.S. in Animal Husbandry. He later entered graduate school in 1968 at Oklahoma State University, earning his Master's Degree in 1970 and Doctorate Degree in 1972, both in animal breeding and reproductive physiology. Dr. Deutscher went on to accept an Assistant Professor position at South Dakota State University as a beef cattle research scientist. In 1978, after six years at SDSU, he moved his family to Nebraska and joined the University of Nebraska West Central Research and Extension Center at North Platte as the first beef cattle reproduction and breeding specialist.
To view his full obituary, click here.