Family Fun Day: Austin Aquarium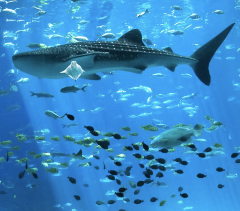 July 9 – 10:00 AM – 4:00 PM - – ticket price includes transportation
Austin Aquarium welcomes everyone to enjoy the unique interactive experiences found within, and is especially excited to introduce children and families to the world beneath the ocean's surface. Guests are encouraged to hand feed sharks, rays, birds, and fish, or to get up close and personal with many of the reptiles and other animals on exhibit. Above all, Austin Aquarium promotes education through an interactive experience in a comfortable environment. Kids and adults alike are sure to be amazed at the soft skin of sharks and rays among other experiences.
For more information on the museum, click here.