Congratulations Nebraska!!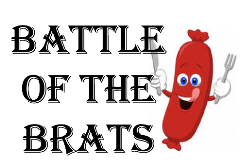 July 9,2019 - Announcing the winner of the Battle of the Brats! Attendees at the 2019 Annual Meeting Awards Celebration were able to sample brats from three different universities. They were able to vote for their favorite brat. After a close tally, the University of Nebraska was determined to have the best brat! Although, North Dakota State (2nd) and Texas A&M University (3rd) gave them a good battle.
Congratulations Nebraska!