Congratulations - University of Connecticut!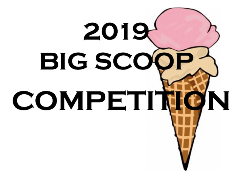 At the 2019 ASAS Annual Conference in Austin, TX, universities competed in the Big Scoop Ice Cream Competition.
Attendees of the Awards Celebration were able to sample ice cream and place their votes. Only one university stood the test and came out victorious.
Congratulations UCONN on having the best Ice Cream! UCONN submitted Lemon Ice Box Pie Ice Cream. This delicious dessert was a tart Meyer lemon ice cream, swirled with a sweet graham cracker crunch.
Congratulations - we can't wait to see all of the delicious flavors at the 2020 ASAS Annual Conference in Madison, WI!