Member Profile – Hannah Cunningham-Hollinger
Assistant Professor
University of Wyoming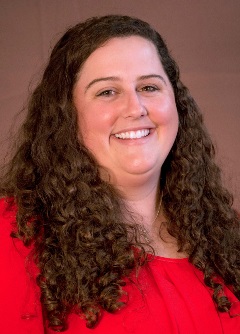 In 2012 when I started graduate school at the University of Wyoming, I joined ASAS as a member of the Western and Midwest sections. I knew it was the society that best fit my career aspirations and it would be the host of the majority of professional meetings I would attend during my graduate career and now professional career. As a graduate student, I was encouraged by the amount of support from professionals. Attending meetings within ASAS and interacting with members was a very welcoming and empowering experience that made the transition into the animal science research world exciting and inspiring. The most influential aspect of being a part of ASAS has been the networking. The wonderful people I have met through ASAS have very much shaped the person I am professionally and, to some degree, personally. Giving presentations and writing publications with the network of support from some of the most respected scientists in the field has been an incredible experience. Without ASAS I don't know if I would have met the incredible scientists I did which led to opportunities to work in other labs, pursue award opportunities, and foster many collaborations that are part of my professional career now.
During my Ph.D. I was fortunate to be a graduate director for Western Section. This opportunity solidified my desire to be a member of this society for many years to come. I was able to network with the board members of Western Section as well as several from the national office. Understanding the effort that goes into planning the meetings and being able to help in creating graduate student programs during the meetings was invaluable. Additionally, through attendance at Western Section meetings I was fortunate to be a part of the Young Scholar Recognition program as a M.S. and Ph.D. student. This was a humbling experience and one that really highlighted the connection that industry and academia have through ASAS. Zinpro has been a sponsor of that program, providing students with the opportunity to network with industry leaders.
My favorite part of ASAS meetings, especially Western Section, is the people. It feels very much like a family reunion where you are actually allowed, and encouraged, to talk about research! It is incredible to see the support towards undergraduate and graduate student development and the dedication to pursuing scientific research that will support and improve the agricultural industry. As a graduate student one of the biggest benefits was the networking opportunities. ASAS allowed me to meet face-to-face many of the scientists that I had followed in the literature and come to know via their research publications. As a young professional, ASAS now provides many opportunities to get involved with the society, to continue and develop new research collaborations, and to find support while transitioning into my new career. I have received so much guidance from ASAS members who, even now as a young professional, continue to want me to succeed. Knowing that they can help me navigate the new stresses of the career is a huge benefit to the ASAS membership.
The standard of scientific research that is present at ASAS meetings is also a huge benefit and continues to expand and motivate my own research questions and objectives. Honestly, the benefit that I have only felt from ASAS and from no other society/group is the community and the shared interest of improving animal agriculture through scientific research. In my experiences, ASAS truly supports scientist who are pursuing scientific research questions that have application to livestock production. They inspire novel, basic research and reward those that translate that to applied research and put into practice. This is very important to me and ASAS has continued to uphold this standard and mission. After every ASAS event/meeting - from Western Section to Midwest to Perinatal Biology and National Meetings - I always walk away inspired and supported. These intangibles are what make my experience with ASAS unique compared to other professional organizations.