CALL FOR ABSTRACTS
The abstract submission site for the 2020 ASAS-CSAS Annual Meeting and Trade Show is open!
The deadline to submit an abstract is Monday March 23, 2020 at 3:00 PM CDT. Abstracts can be submitted for various categories and competitions. Visit the Annual Meeting website for information on abstract submission and competition guidelines.
Book your housing and complete your meeting registration today!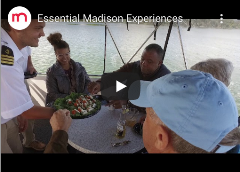 Don't miss out on this great meeting and all that Madison has to offer.