Being a member of ASAS
Chantal Farmer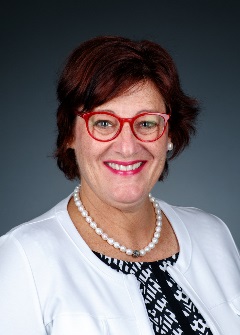 When I was a graduate student, doing my masters at the University of Saskatchewan, my supervisor told me that I had to become a member of the Scientific Society that was related to my interests. He told me it was essential for my career and also important for the Society. I was very obedient in those early days, haha, so I became a member of the Canadian Society of Animal Science (CSAS) without asking questions and not realizing that this was the best advice my supervisor ever gave me. At the end of my masters, I presented my research project results at the first joint meeting of CSAS and ASAS in Guelph, Ontario, so I became a member of ASAS also. Once I started my professional career I decided to get involved in CSAS, first by becoming a member of the executive for its Eastern Section and then, quite a few years later, by becoming its president and, eventually, the Editor-in-chief of its scientific journal. This involvement was first very rewarding as I realized that I could have a true impact on decisions that mattered for all animal scientists and it led to my meeting wonderful and respected people in various fields. Many of those friendships have lasted all of my career and were instrumental in assisting my professional advancement in many ways. Good contacts can help you in being nominated for awards, invited to give talks, obtaining research funds, initiating scientific collaborations and the list goes on. Indeed, I had the honor of receiving 2 awards from CSAS in my career. Furthermore, one person I met through my role as Editor was Dr Jim Sartin, who ended up nominating me to be on the board of ASAS… Wow! one never knows where things may lead, and the pleasure of being on a scientific board started all over again.
Sadly enough, as an employee of the federal government, I was used to not having a say in matters of high management that affected our research programs. Being a member of the board of ASAS was so refreshing in that it was the total opposite. I could participate in the decision making that affected thousands of animal scientists, I could "put my money where my mouth was", as the saying goes, by not only complaining about things but by actually working at improving them. This was a lot of work but also provided me great satisfaction. Another major benefit was all the great people I met and with whom I have kept in touch. You never know when such encounters may be useful in your career. Here is one example, I am currently editing a book and asked Dr Mike Tokach, whom I had met on the ASAS board, to write a chapter for that book. Mike is so very busy but he agreed to do so, most likely because he knew me personally.
In short, the point I would like to make is that being part of a scientific society and involved in its governance is not only rewarding in terms of accomplishments but also serves to further your career and to create wonderful friendships that can last a life time. If you are not already a member of your Scientific Society I hope that those few words have now convinced you. Become a member, get involved in CSAS or ASAS and I can guarantee this will be a great source of joy and fulfillment.