ASAS Webinar Series - A decade of continuous improvement - how far has U.S. dairy production come since 2007?
Reserve your virtual seat for the first installment of the ASAS Webinar Series to take place 10:00 AM to 11:00 AM (Central Time) on Thursday, February 13, 2020. Limited seats available. We will begin the series with Dr. Jude Capper, Livestock Sustainability Consultant. In this webinar, Jude will discuss how the U.S. dairy industry made great strides in improving productivity and reducing both resource use and greenhouse gas emissions between 1944 and 2007, but what happened in the decade after that? Can the trend that was set by previous generations continue into the future?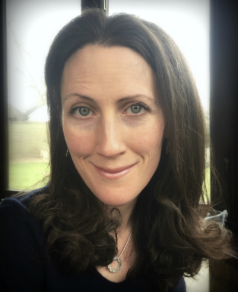 Dr. Capper is an independent Livestock Sustainability Consultant based in Oxfordshire, UK, who undertook her BSc (Agriculture with Animal Science) and PhD (Ruminant Nutrition and Behavior) at Harper Adams University College (UK), followed by post-doctoral research at Cornell University (USA) and a faculty position at Washington State University (USA).

Jude's research focuses on modeling the sustainability of livestock production systems, specifically dairy and beef, including quantifying changes made by improving productivity or adopting differing management practices. She is also currently working on projects relating to the impacts of medicines use on UK beef farms and the national and global impacts of livestock health and welfare on system sustainability.

Jude's professional goal is to communicate the importance of factors affecting livestock industry sustainability to enhance the knowledge and understanding of food production stakeholders from the farmer through to the retailer, policy-maker and consumer. She has an active social media presence and spends a considerable amount of time de-bunking some of the more commonly-heard myths relating to livestock production. To this end, she was awarded the Women in Dairy "Dairy Industry Woman of the Year 2017" and the Farmers Guardian "Farming Hero of the Year 2018" awards, and Associate Membership of the Royal Agricultural Society was conferred upon her in 2018.

Reserve your seat today for this webinar titled, A decade of continuous improvement - how far has U.S. dairy production come since 2007?

Make sure you check out Dr. Capper's article, The effects of improved performance in the U.S. dairy cattle industry on environmental impacts between 2007 and 2017 in the January issue of Journal of Animal Science.