In Memory of Dr. Tip Cline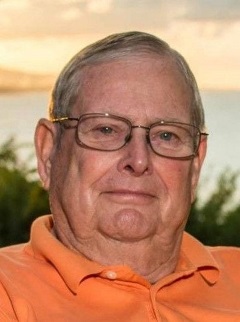 Dr. Tilford R. Cline, 80, of West Lafayette, died Thursday, February 13, 2020.
Tip was born March 15, 1939, to Byron Ray and Margaret Thornborrow Cline in Cass County, IL. He received his Bachelors, Masters, and PhD from the College of Agriculture at the University of Illinois, Champaign-Urbana. After his University education, Tip moved to West Lafayette and was a Purdue Professor of Animal Science for 40 years. He loved teaching and his swine research. He was proud to be a Charter Member and Chairman of the Midwest Swine Nutrition Conference and served as Chair for the first 15 years, he then continued to serve on the planning committee through its 20-year history. In 1998, he received the American Society of Animal Science Fellow Award for Teaching.
Tip is survived by his 2 children, Michelle Cline and Todd Cline, both of West Lafayette; Grand-Kitty, Dolly, of West Lafayette; former wife, Mary Cline Meyer, of Petersburg, IN; and loving cousins in Central Illinois and California.
He loved spending time with family and friends, traveling around the world, and was especially proud of traveling to all 50 states. He enjoyed his free time working in the yard, gardening, and all things sports, whether on TV or cheering on the Cubs and the Purdue Football/Basketball teams in person.
He was preceded in death by his parents, and his brother, John Ray Cline.
Memorial contributions can be made in Tip's honor to the Food Finders Food Bank, 1204 Greenbush St, Lafayette, IN 47904.
Share memories, leave condolences, and sign the guest book at www.soller-baker.com
For more information on services click here.