ASAS Webinar Series - Reproductive Behavior - the basis of reproductive success, will be the focus of this webinar.
Reserve
your virtual seat for the second installment of the ASAS Webinar Series to take place from
1:00 PM to 2:00 PM (Central Time) on Wednesday, March 25, 2020.
Limited seats are available. In this webinar, Dr. Alexander, 2020 Southern Section Randel Lectureship speaker will give her featured talk,
Reproductive Behavior - the basis of reproductive success.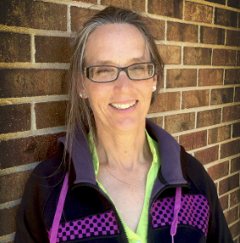 Dr. Brenda Alexander is a professor at the University of Wyoming in the Department of Animal Science. Dr. Alexander has been on faculty at the University of Wyoming since 2006. She earned her PhD in Reproductive Biology from UW in 1999 under the direction of Jim D. Rose. Her main research focus is the neural-endocrine control of behavior—with an emphasis on male reproductive behavior. Teaching endeavors at the University of Wyoming include: Anatomy and Physiology, Equine Nutrition and Physiology, Mammalian Endocrinology, as well as contributions to the WWAMI medical education program.
Dr. Alexander's talk titled, Reproductive Behavior - the basis of reproductive success, will be the focus of this webinar.
Abstract details:
In domesticated, promiscuous species like sheep, mate choice is constrained by breeding strategies with limited mate choice. The proportion of rams with limited sexual interest in ewes is nearly 30% of the total number of breeding rams. Rams with low sexual interest detect putative sexual signals from ewes but fail to act in a suitable manner. While a tempered reward mechanism with decreased dopamine synthesis in the mid-brain of low sexually performing rams may partially account for this behavior, how the ewe responds to low-sexually performing rams remained unknown. Ewes are relatively undemonstrative in the expression of sexual behavior. The most widely expressed behavior from the ewe is the increased ambulatory behavior to seek out and affiliation with a ram. The expression of this behavior is estrogen dependent and likely increases the sexual interest of the ram and the reproductive success of the ewe. Rams with low sexual interest do mate and sire lambs. It might be expected that ewe affiliation behavior would increase when the ratio of ewes to rams is high (ie. breeding intensity) or sexual interest is low. This does not appear to be the case since ewes express more proceptive behavior toward rams with greater sexual interest. Ewes spent more time in affiliation with high sexually performing rams (P < 0.001) 57.7% (±3.3) than those expressing low sexual interest (23.8% [± 3.4]). Rams expressing high sexually interest garner more solicitous looks from ewes than do low performing rams. Time in affiliation highly correlated with expression of ram behaviors including number of mounts, total anticipatory, and consummatory behavior. While ewes exhibited increased number of purposeful moves toward high performing rams, movement away from the ram to did not differ by expression of male behavior. In conclusion, ewe behavior does not compensate for low sexual interest from the ram and would not be expected to contribute to the reproductive success of rams expressing low sexual interest.
Reserve your seat for the March 25th webinar titled, Reproductive Behavior – the basis of reproductive success