Reserve your virtual seat for the next ASAS Webinar from 12:00 PM to 1:00 PM (Central Time) on Thursday, May 7, 2020. Limited seats are available. In this webinar, Dr. Derrell Peel presents the impacts of COVID-19 on cattle and beef markets and looks at what comes next.
To ensure member access to these valuable resources there will be a $25 registration fee for nonmember registrants. Not yet a member? Join ASAS today to gain access to all of the member benefits, including complimentary webinar access. Remember webinars have and will remain free for members!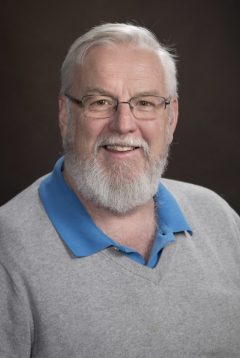 Dr. Derrell Peel is the Charles Breedlove Professor of Agribusiness in the Department of Agricultural Economics. He has served as the Extension Livestock Marketing Specialist since he came to Oklahoma State University in 1989. He has B.S. and M.S. degrees from Montana State University and a Ph.D. from the University of Illinois. He previously served as the Superintendent of the Southeastern Colorado Range Research Station in Springfield Colorado. His main program areas at Oklahoma State University include livestock market outlook and marketing/risk management education for livestock producers.
Derrell also works in the area of international livestock and meat trade with particular focus on Mexico and Canada and the North American livestock and meat industry. He lived in Mexico on sabbatical in 2001 and has developed an extensive knowledge of the Mexican cattle and beef industry and the economics of cattle and beef trade between the U.S. and Mexico.
Reserve your seat for the May 7th webinar titled, The impacts of COVID-19 on cattle and beef markets and what comes next