Reserve your virtual seat for the next ASAS Webinar from 12:00 PM to 1:00 PM (Central Time) on Wednesday, May 13, 2020. Limited seats are available. In this webinar, Dr. Cassie Jones presents Elements of an effective scientific poster presentation.
To ensure member access to these valuable resources there will be a $25 registration fee for nonmember registrants. Not yet a member? Join ASAS today to gain access to all of the member benefits, including complimentary webinar access. Remember webinars have and will remain free for members!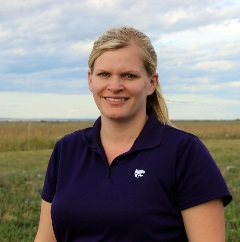 Dr. Cassie Jones is an Associate Professor in the Dept. of Animal Sciences & Industry at Kansas State University. Dr. Jones is an accomplished researcher with 60 peer-reviewed publications, 125 abstracts, and more than $7.8 million in awarded grants, gifts, and contracts in her 7-year career at K-State. A number of Dr. Jones' students have won outstanding oral or poster presentation awards at the ASAS Annual or Sectional Meetings. She teaches undergraduate and graduate courses in animal nutrition, and coordinates the department's undergraduate research program, which has grown from about 20 students annually conducting research to more than 130 animal science students presenting their undergraduate research each year. Outside of teaching, Dr. Jones and her husband, Spencer, raise Angus cattle near Wamego, KS and have three young children, Ty, Hayden, and Hadley.
Reserve your seat for the May 13th webinar titled, Elements of an effective scientific poster presentation