ASAS would like to congratulate all the award recipients at the 2020 ASAS-CSAS-WSASAS Virtual Annual Meeting and Trade Show. Meet the speakers of Monday's award presentations below.
Make sure to click on the link to watch their acceptance video!
Agri-King Outstanding Animal Science Graduate Student Award - Dr. Ahmed A. Elolimy, University of Arkansas
Sponsored By: Agri-King, Inc.

Dr. Ahmed Elolimy is a Postdoctoral Fellow in the Nutritional Immunology Laboratory at the University of Arkansas for Medical Sciences. He earned a BS and MS degree from Cairo University, Egypt in Poultry Nutrition, and a PhD degree in ruminant nutrition at the University of Illinois, Urbana-Champaign, USA. His graduate work focused on the applications of "omics" technologies to reveal the impact of maternal nutrition and feed efficiency divergence on gut microbiome, metabolome, and transcriptome in dairy and beef cattle. He received the Wilson G. Pond International Travel Award from ASAS, and the Graduate Student Research Award in Dairy Nutrition and the Animal Sciences Graduate Student Fellowship Award from the University of Illinois. Dr. Elolimy published 27 peer-reviewed papers received 157 citations, and 32 scientific abstracts in national and international meetings. His current postdoctoral research focuses on the impact of milk components such as milk oligosaccharides and extracellular vesicles on physiological and immune system development in piglets and germ-free mice. The ultimate goal of his current projects is to improve milk formula by adding novel milk components that support better physiological and immune outcomes in formula-fed infants similar to those seen in breast-fed infants.
Dr. Elolimy's Acceptance Video
Title: Superior feed efficiency and maternal supply of methionine are associated with unique gut microbiome in cattle - Comparative Gut Physiology Symposium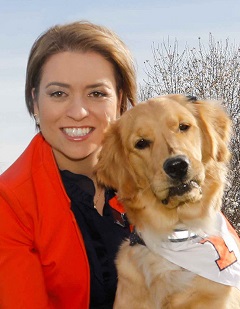 Corbin Award in Companion Animal Biology - Dr. Maria R. C. De Godoy, University of Illinois at Urbana-Champaign
Sponsored By: Mars Petcare

Dr. Maria R. C. de Godoy is an Assistant Professor of Companion Animal and Comparative Nutrition at the University of Illinois. The overarching goals of her research focused on 3 main areas: 1. analytical methods and animal models for evaluation of nutritional adequacy of novel ingredients; 2. the effects of processing on pet food quality, nutritional value, and safety; and 3. the role of nutraceuticals in health and wellness of pets. Dr. Godoy has an internationally recognized program highlighted by near $ 6 million in extramural funding, internal grants, and donations to support research, 35 invited lectures nationally and internationally, and over 50 peer-reviewed publications. She has an outstanding teaching record and has been consistently named to the Univ. of IL "List of Teachers Ranked as Excellent by Their Students." Dr. Godoy's academic program showcases her innovative approach to science that further advances the pet food industry and the nutritional sciences community.

Dr. De Godoy's Acceptance Video
Title: From nutrition to wellness: The exciting path of evaluating novel ingredients for pets - Companion Animals Symposium I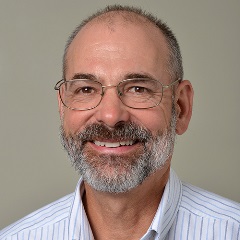 Extension Award - Dr. Matthew H. Poore, North Carolina University
Sponsored By: Zoetis

Dr. Matt Poore, Professor and Departmental Extension Leader at NC State University has delivered exceptional extension programs to a broad audience. His work on grazing systems, alternative feeds and management systems has substantially changed beef cattle production in the Southern US. His programs have resulted in >$8 million in funding, 125 peer-reviewed research and extension publications and 431 popular press and technical articles. He is a renowned extension educator with 129 invited presentations and over 450 county programs. He has been recognized with the Merit Award from the American Forage and Grassland Council, USDA Secretary of Agriculture Honor Award, the APLU Magrath Community Engagement Award, ASAS Southern Section Extension Award, and every extension award at NC State. A recognized leader at NCSU and nationally, he has served as Chair of the NC Cooperative Extension Animal Agriculture Program Team, President of the Southern Section of ASAS, and as a Director of ASAS.

Dr. Poore's Acceptance Video
Title: Amazing Grazing: Enhancing producer adoption of adaptive grazing through active learning - Forages and Pastures Symposium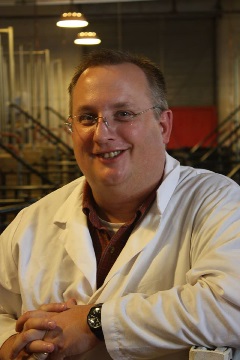 Rockefeller Prentice Award in Animal Breeding and Genetics - Dr. Kenneth J. Stalder, Iowa State University
Sponsored By: ABS Global, Inc.

Dr. Ken Stalder has established a national and international reputation in the area of genetics of sow longevity. His research program has focused on the economic value of sow longevity, on management factors leading to early culling of sows, and on the genetic factors that contribute to sows having a long and productive lifetime in the breeding herd. Dr. Stalder was one of the first researchers to bring this trait to the forefront. Today, virtually all swine genetics companies and swine production systems recognize the value of sow longevity and incorporate this trait in their programs. Dr. Stalder has seamlessly integrated his research, extension and teaching programs, which is a model used by specialists nationally. Dr. Stalder has demonstrated a unique ability to develop sound applied genetics research programs that address producer's everyday problems. The acceptance of his recommendations throughout the U.S. and globally have confirmed the value of his contributions.

Dr. Stalder's Acceptance Video
Title: The Genetics of Sow Longevity - Animal Breeding and Genetics Symposium I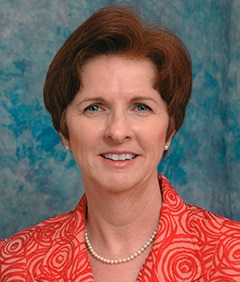 Morrison Award - Dr. Teresa A. Davis, Baylor College of Medicine
Sponsored By: Sponsored By: F. B. Morrison Fund
Teresa Ann Davis, Ph.D. is a Professor of Pediatrics at the Children's Nutrition Research Center at Baylor College of Medicine in Houston, Texas. She received her B.S., M.S., and Ph.D. from the University of Tennessee and was a postdoctoral fellowship at Washington University School of Medicine in St. Louis, Missouri before joining the faculty. She is internationally recognized for her novel discoveries of the nutritional regulation of protein metabolism and growth, amino acid sensing, and insulin signaling that has enabled the development of new strategies to improve feed efficiency and lean growth in swine. Based on her NIH and USDA supported research, Dr. Davis received the ASAS Animal Growth and Development Award, the ASN Stockstad Award, the University of Tennessee Centennial Leader Award, and the Baylor College of Medicine Research Mentor Award. She served as ASAS Director-at Large, ASAS Public Policy Committee Chair, Journal of Animal Science Editorial Board Member, ASN President, Fulbright U.S. Distinguished Scholar, and Scientific Advisor of both ILSI and the Riddet Institute. She is Editor-in-Chief of The Journal of Nutrition and a member of the USDA/HHS 2020 Dietary Guidelines Advisory Committee.
Dr. Davis's Acceptance Video
Title: Role of Nutrition in the Regulation of Muscle Growth - Opening Session