Join in on congratulating the Award Recipients during the Opening Session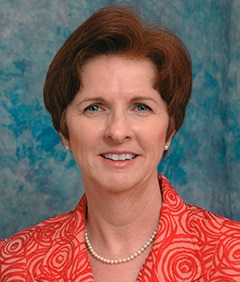 Morrison Award - Dr. Teresa A. Davis, Baylor College of Medicine
Sponsored By: F. B. Morrison Fund
Teresa Ann Davis, Ph.D. is a Professor of Pediatrics at the Children's Nutrition Research Center at Baylor College of Medicine in Houston, Texas. She received her B.S., M.S., and Ph.D. from the University of Tennessee and was a postdoctoral fellowship at Washington University School of Medicine in St. Louis, Missouri before joining the faculty. She is internationally recognized for her novel discoveries of the nutritional regulation of protein metabolism and growth, amino acid sensing, and insulin signaling that has enabled the development of new strategies to improve feed efficiency and lean growth in swine. Based on her NIH and USDA supported research, Dr. Davis received the ASAS Animal Growth and Development Award, the ASN Stockstad Award, the University of Tennessee Centennial Leader Award, and the Baylor College of Medicine Research Mentor Award. She served as ASAS Director-at Large, ASAS Public Policy Committee Chair, Journal of Animal Science Editorial Board Member, ASN President, Fulbright U.S. Distinguished Scholar, and Scientific Advisor of both ILSI and the Riddet Institute. She is Editor-in-Chief of The Journal of Nutrition and a member of the USDA/HHS 2020 Dietary Guidelines Advisory Committee.
Dr. Davis's Acceptance Video
Title: Role of Nutrition in the Regulation of Muscle Growth - Opening Session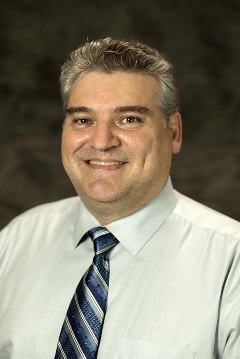 FASS-AFIA New Frontiers in Animal Nutrition Award - Dr. Luis O. Tedeschi, Texas A&M University
Sponsored by: FASS and AFIA
Dr. Luis Tedeschi has garnered national and international recognition for integrating ruminant nutrition and modeling in the development of applied decision-support tools that assist many stakeholders in the ruminant production arena. In the early 2000s, Dr. Tedeschi's work in the bioenergetics of growth ledhim to mathematically postulate the relationship of an animal's body gain composition to its efficiency of use of energy deposition in tissues of beef cattle. His work changed the paradigm of determining the efficiency of use of energy derived from dietary components to focus on the composition of the gain. His credibility and usefulness in the animal sciences have earned the highest level of recognition in the field.

Dr. Tedeschi's Acceptance Video
ASAS Fellow Awards - Sponsored by the American Society of Animal Science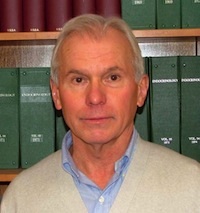 Administration - Dr. Gregory S. Lewis
Dr. Gregory S. Lewis earned his B.S. and M.S. degrees at the University of Tennessee and Ph.D. at West Virginia University. He was a postdoc at the University of Florida; Research Physiologist at USDA, ARS, Beltsville (1980-1988); Associate Professor then Professor of animal science at Virginia Tech (1988-2000); and Supervisory Research Physiologist and Research Leader at the USDA, ARS, U.S. Sheep Experiment Station (USSES; 2000-2013). Dr. Lewis has authored or coauthored 130 peer-reviewed journal articles and made ≈ 110 invited presentations in 12 countries. He mentored 5 postdocs, trained 10 M.S. and Ph.D. students, and served as a J. Anim. Sci. section editor and editor-in-chief. Dr. Lewis redirected USSES research and management to develop or use new methods for improving genetic potential, health, and production efficiency of sheep and for monitoring and measuring landscape-scale changes in rangeland ecosystems. His leadership resulted in ≈ 160 USSES peer-reviewed journal articles.
Dr. Lewis Acceptance Video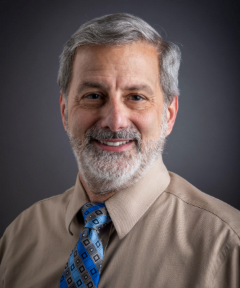 Administration - Dr. Mark A. Mirando, USDA-NIFA-AFRI
Dr. Mark Mirando earned a B.S. in Dairy Science from Tennessee Technological University and M.S. and Ph.D. degrees in Animal Science from the University of Connecticut. He conducted postdoctoral studies in Animal Science at the University of Florida. Dr. Mirando was a faculty member in the Department of Animal Sciences at Washington State University (1990-2000) and received the Western Section ASAS Young Scientist Award in 1996. He was on the JAS Editorial Board, Division Editor for Animal Growth, Physiology and Reproduction, and Editor, Symposia papers. Since 2000, as National Program Leader for Animal Physiology with the USDA NIFA, Dr. Mirando led or co-led 11 different competitive grant programs and administered more than 40 peer-review panels for animal science research. Dr. Mirando is also the Inaugural AFRI Science Coordinator where he coordinates scientific and peer-review integrity for the USDA's largest competitive grants program. In 2019, Dr. Mirando was selected as one of six NIFA National Science Liaisons.

Dr. Mirando's Acceptance Video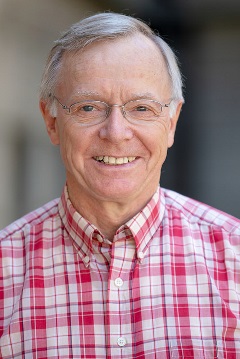 Administration - Dr. Daniel M. Schaefer
Dr. Daniel M. Schaefer is an exemplary animal scientist who made significant accomplishments in teaching, research, and outreach in his 40-year career, 20 of which were devoted to administration. He joined the University of Wisconsin-Madison in 1981 after 2 years at Purdue University and retired in December 2019. He served as Chair, Dept. of Animal Sciences; Interim Associate Dean, Undergraduate Programs; and Director, Meat Sci. and Animal Biologics Discovery Program. One of his long-lasting accomplishments is the new $57 million Meat Science and Animal Biologics Discovery Building. Dan has been recognized with awards for his research, teaching, and undergraduate advising; and several Wisconsin livestock associations and the Midwest Poultry Consortium have recognized Dan for his contributions to their industries. Dan received the Land Grant Faculty Award for Excellence in 2009 for his outstanding efforts that exemplify the land grant mission. Dan and his wife, Gail, have 2 children, a daughter-in-law, and 2 grandchildren.

Dr. Schaefer's Acceptance Video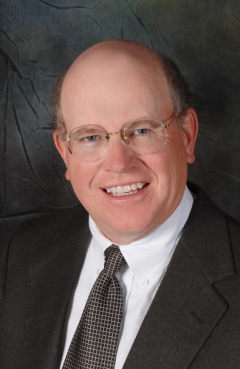 Extension - Dr. David J. Patterson, University of Missouri
Dr. Patterson joined the Division of Animal Sciences at the University of Missouri in 1996 after serving as State Extension Beef Specialist in Reproductive Physiology at the University of Kentucky. Dr. Patterson's extension program is directed toward the development of a progressive state-wide and national educational program in cow-calf production with emphasis on reproduction and management of beef heifers and cows. Dr. Patterson led the development of Missouri's Show-Me-Select Replacement Heifer Program, which is the first comprehensive, state-wide, on farm beef heifer development and marketing program in the U.S. and a new Quality Beef by the Numbers program. Dr. Patterson's research efforts have gained wide industry acceptance, and resulted in new strategies to synchronize estrous cycles of postpartum beef cows and replacement beef heifers. He has previously received ASAS Extension and Animal Industry Service Awards and recently received the NAAB Research Award.

Dr. Patterson's Acceptance Video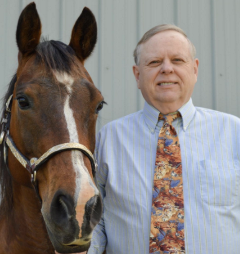 Industry - Dr. Daniel A. Benz, U.S. Food and Drug Administration, Center for Veterinary Medicine
Dr. Daniel Benz grew up on farm in Illinois. He completed his degrees at the University of Illinois, Colorado State University, and Texas A&M University. He focused his career on supporting the livestock industry by reviewing new animal drug applications at the U.S. Food and Drug Administration/Center for Veterinary Medicine (FDA/CVM) for new animal drugs that improve the efficiency of food production. Dr. Benz has been involved in continual change in the animal drug industry, including approving new animal drugs that enhanced production and increase carcass leanness. Dr. Benz takes a practical approach to ensure safe, effective products are available to support the livestock industry in producing food that has touches the life of every person that consumes animal protein. Dr. Benz pursues his professional career from his home in Maryland. Dr. Benz and his wife Sharon (who is retired from FDA/CVM) pursue one of their passions by living on a small horse farm Howard County, Maryland. Their daughter, Emily, is a second-grade teacher in Maryland.

Dr. Benz's Acceptance Video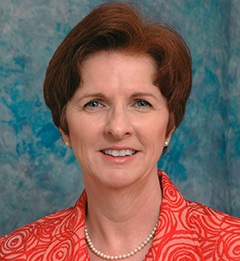 Research - Dr. Teresa A. Davis, Baylor College of Medicine
Dr. Teresa Ann Davis is a Professor of Pediatrics at the Children's Nutrition Research Center at Baylor College of Medicine in Houston, Texas. She received her B.S., M.S., and Ph.D. from the University of Tennessee and was a postdoctoral fellowship at Washington University School of Medicine in St. Louis, Missouri before joining the faculty. She is internationally recognized for her novel discoveries of the nutritional regulation of protein metabolism and growth, amino acid sensing, and insulin signaling that has enabled the development of new strategies to improve feed efficiency and lean growth in swine. Based on her NIH- and USDA- supported research, Dr. Davis received the ASAS Animal Growth and Development Award, the ASN Stockstad Award, the University of Tennessee Centennial Leader Award, and the Baylor College of Medicine Research Mentor Award. She served as ASAS Director-at Large, ASAS Public Policy Committee Chair, Journal of Animal ScienceEditorial Board Member, ASN President, Fulbright U.S. Distinguished Scholar, and Scientific Advisor of both ILSI and the Riddet Institute. She is Editor-in-Chief of The Journal of Nutrition and a member of the USDA/HHS 2020 Dietary Guidelines Advisory Committee.

Dr. Davis's Acceptance Video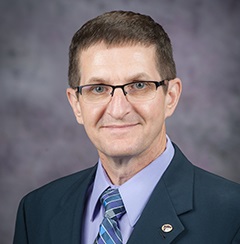 Research - Dr. Mike D. Tokach, Kansas State University
Dr. Mike Tokach was born in Bismarck, North Dakota, and was raised on a 4th generation diversified family farm. In 1991, he joined the staff at Kansas State University and in 2013 was promoted to University Distinguished Professor; the highest rank the university bestows its faculty. His leadership is central to the workings of a progressive swine nutrition research team that has made Kansas State University the "go to" place in applied swine nutrition research. During his nearly 30-year tenure at K-State, Dr. Tokach and his team have published over 350 refereed journal articles, and generated over 20 million dollars in grants and fellowships. Furthermore, his research program has fostered the growth and development of nearly 100 graduate students, serving as major professor for 24 of them. Dr. Tokach has led a highly successful program because he has had the vision to build and lead a faculty and graduate student team who share his same passion, values, and goals for the swine industry.

Dr. Tokach's Acceptance Video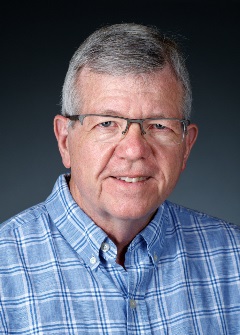 Research - Dr. Gary L. Bennett, USDA, ARS, U.S. Meat Animal Research Center
Dr. Gary Bennett grew up on a farm in northwest Iowa where he learned to appreciate animal variation and organizations that support producers. He received a B.S. from Iowa State and a Ph.D. from Ohio State emphasizing animal breeding and statistics. After a post-doc at the University of Nebraska and a scientist position in New Zealand, he has been at the USDA, ARS, U.S. Meat Animal Research Center in Clay Center, NE, for 35 years, including 30 years as Research Leader of 4 research units. His research has been broad, involving four species, statistical analyses, systems, linkage analyses, reproduction, and carcass traits. He has emphasized how cattle selection experiments and mathematical models can contribute to a better understanding of genetics and physiology. He is a 45-year member of ASAS, was Genetics Division editor for the Journal of Animal Science and received the Rockefeller Prentice Animal Breeding and Genetics Award. He and wife Betsy have two children and two grandchildren.

Dr. Bennett's Acceptance Video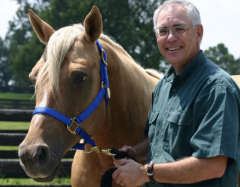 Teaching - Dr. Robert J. Coleman, University of Kentucky
Dr. R. J. (Bob) Coleman is an Associate Extension Professor in the Department of Animal and Food Sciences at the University of Kentucky. He completed his BSc (Animal Science; 1975) and MS (Animal Science; 1978) degrees at the University of Manitoba and his PhD (Equine Nutrition; 1998) at the University of Alberta. He was the Extension Horse Specialist for Alberta Agriculture from 1980 - 1998. In 1998, Dr. Coleman moved to the University of Kentucky as the Equine Extension Specialist, where he oversees all adult equine extension activities. In addition to his Extension duties, Dr. Coleman teaches and advises in the Equine Science and Management program and is the advisor for the University of Kentucky Equestrian Team. He was awarded the 2019 ASAS Distinguished Teacher Award. Dr. Coleman serves on the AQHA Research committee, is a board member of the Midwest ARPAS, the Executive Director of the Equine Science Society, and the President-Elect for the Certified Horsemanship Association.

Dr. Coleman's Acceptance Video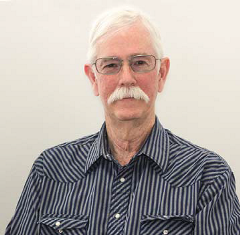 Teaching - Dr. Mark L. Nelson, Washington State University
Prior to his retirement in 2018, Dr. Mark Nelson was a faculty member in the Department of Animal Science at Washington State University for 34 years. Dr. Nelson trained 22 graduate students (MS and PhD), authored or co-authored over 225 publications and presented over 150 talks. Dr. Nelson taught parts of, or all of, 22 different courses ranging from introductory lecture and laboratory courses to a graduate nutrition course and additionally, numerous Extension short courses, workshops and field days emphasizing critical thinking, quantitative reasoning, scientific and information literacy, communication skills and integration of learning. Additionally, Dr. Nelson was active in the WSU Writing Program and in extracurricular activities included advising Block and Bridle, Ceres Women's Fraternity and Cougar Cattle Feeders and numerous undergraduate research projects. Numerous awards recognized his proficient integration of teaching, research, advising and Extension programs.

Dr. Nelson's Acceptance Video