ASAS would like to congratulate all the award recipients at the 2020 ASAS-CSAS-WSASAS Virtual Annual Meeting and Trade Show. Meet the speakers of Tuesday's award presentations below.
Make sure to click on the link to watch their acceptance video!
Animal Industry Service Award - Dr. Jason C. Woodworth, Kansas State University
Sponsored By: Zoetis

Dr. Jason Woodworth has established himself as an innovative leader in the livestock industry. After completing his PhD in Animal Science at Kansas State University, Dr. Woodworth joined the Lonza Group Ltd. in 2002 as a regional technical sales and service manager. He quickly rose to be in charge of the North American specialty feed products portfolio. In 2008, he was promoted to global product manager. In this role, he had full profit & loss and management responsibilities for the global specialty ingredients of Lonza's animal nutrition division. In 2013, Dr. Woodworth joined the faculty at Kansas State University. Upon transitioning to academia, he quickly showed his business and research acumen with industry partners in swine nutrition. He has helped lead a research directive examining the role of feed as it affects animal health. Dr. Woodworth is recognized as a level-headed, thoughtful leader that seeks and achieves cooperative solutions with producers and industry partners.
Dr. Woodworth's Acceptance Video
Title: Transferring a culture of biosecurity to the feed mill - Animal Health Symposium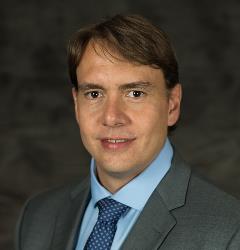 Animal Management Award - Dr. Reinaldo F. Cooke, Texas A&M University
Sponsored By: United Animal Health

Dr. Reinaldo Cooke is an Associate Professor with Texas A&M University - Department of Animal Science. Dr. Cooke developed an internationally recognized academic program, resulting in management to improve efficiency of beef operations based on Bos taurus and B. indicus cattle. Through excellence in research and educational ventures, his accomplishments are leading to the discovery, dissemination, and application of management systems that advance beef cattle production in the US and across the globe. To date, Dr. Cooke published 130 peer-reviewed journal articles, delivered > 200 scientific and outreach presentations across the globe, secured > $5.5 million in funding, and mentored several undergraduate, graduate, and postdoctoral students. Dr. Cooke serves as Section Editor for the Journal of Animal Science (since 2014), President for the ASAS Western Section (2019-2020), and received the ASAS Early Career Achievement Award in 2018, ASAS Western Section - Extension Award in 2017, and the ASAS Western Section - Young Scientist Award in 2016.

Dr. Cooke's Acceptance Video
Title: Impacts of temperament on productive and reproductive responses of Bos taurus and B. indicus cattle - Production, Management and Environment Symposium I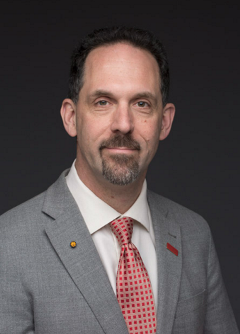 Bouffault International Animal Agriculture Award - Dr. James M. Reecy, Iowa State University
Sponsored By: Center for Regulatory Services, Inc.

Dr. James Reecy's has vigorously engaged in international development and research. His international collaborations focused on 1) the quantitative and molecular genetic evaluation of beef cattle, swine, and goats, 2) sequencing and annotation of livestock genomes, 3) the development of computational resources and minimal standards to facilitate genomics research, and most importantly 4) on career development of visitors. Over his career, Dr. Reecy has published 71 of his 152 peer-reviewed manuscripts with international collaborators/students. He has hosted 37 international professors, researchers and graduate students at Iowa State University.

Dr. Reecy's Acceptance Video
Title: A Tale of International Collaboration and Development: Benefits Abound - Lunch and Learn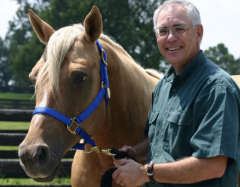 Equine Science Award - Dr. Robert J. Coleman, University of Kentucky
Sponsored By: Zinpro Corporation

Dr. R. J. (Bob) Coleman is an Associate Extension Professor in the Department of Animal and Food Sciences at the University of Kentucky. He completed his BSc (Animal Science; 1975) and MS (Animal Science; 1978) degrees at the University of Manitoba and his PhD (Equine Nutrition; 1998) at the University of Alberta. He was the Extension Horse Specialist for Alberta Agriculture from 1980 - 1998. In 1998, Dr. Coleman moved to the University of Kentucky as the Equine Extension Specialist, where he oversees all adult equine extension activities. In addition to his Extension duties, Dr. Coleman teaches and advises in the Equine Science and Management program and is the advisor for the University of Kentucky Equestrian Team. He was awarded the 2019 ASAS Distinguished Teacher Award. Dr. Coleman serves on the AQHA Research committee, is a board member of the Midwest ARPAS, the Executive Director of the Equine Science Society, and the President-Elect for the Certified Horsemanship Association.

Dr. Coleman's Acceptance Video