ASAS would like to congratulate all the award recipients at the 2020 ASAS-CSAS-WSASAS Virtual Annual Meeting and Trade Show. Meet the speakers of Wednesday's award presentations below.
Make sure to click on the link to watch their acceptance video!
AFIA Nonruminant Nutrition Award, Dr. Charles M. Nyachoti, University of Manitoba
Sponsored By: American Feed Industry Association

Dr. Martin Nyachoti's internationally-recognized research program emphasizes nutritional characterization of feed ingredients and nutrition and gut health interactions to advance productivity, profitability and sustainability of the livestock industry. His research focuses on improved dietary energy and nutrient utilization, gut health and function, and environmental impact mitigation. A professor of animal science, Dr. Nyachoti currently advises 4 MSc and 3 PhD students, directs one research associate, and has advised an additional 37 graduate students, 8 post-doctoral fellows and 7 research associates since joining the University of Manitoba in 2000. Dr. Nyachoti has authored or co-authored over 250 papers in peer-reviewed journals, and earns more than 1,000 citations per year. He has made over 125 conference presentations and given 87 invited presentations in 16 countries. In 2013, he received the Canadian Society of Animal Science Award for Excellence in Nutrition and Meat Sciences.
Dr. Nyachoti's Acceptance Video
Title: Role of feed enzymes in gut health and function - Nonruminant Nutrition Symposium I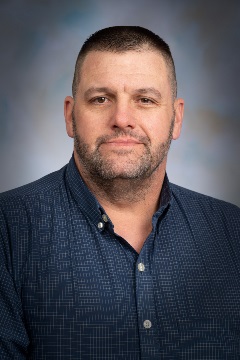 AFIA Ruminant Nutrition Award, Dr. Terry E. Engle, Colorado State University
Sponsored By: American Feed Industry Association

Dr. Terry Engle is a full professor in the Department of Animal Sciences at Colorado State University. Dr. Engle's teaching responsibilities include Vitamin and Mineral Metabolism and Animal Metabolism. Dr. Engle's research program focuses on the role of trace minerals in lipid metabolism and absorption and transport mechanisms associated with trace mineral homeostasis in ruminants. Dr. Engle is responsible for more than $8.1M of funding as PI or Co-PI and has graduated 10 Ph.D. students and 22 MS students. He has published in excess of 130 peer review publications and several book chapters. He has given numerous invited presentations domestically and internationally and he has served as a member of national, regional, college, and departmental committees. With all of his professional accomplishments, Dr. Engle has always put the training and education of his graduate students first. Graduates from his research program can be found in academic and private sectors of animal agriculture.
Title: Effect of trace mineral source on ruminal fermentation and trace mineral distribution in the rumen - Ruminant Nutrition Symposium II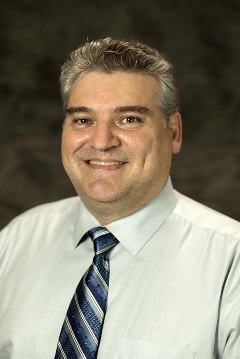 Animal Growth and Development Award - Dr. Luis O., Texas A&M University
Sponsored By: DSM Nutritional Products, Inc.

Dr. Luis Tedeschi has garnered international recognition for integrating growth and development concepts into applied decision support tools to assist stakeholders in the feedlot business. In the late 1990s, Dr. Tedeschi studied the effects of different feed supplementation regimens on the growth curves of beef cows. He had gained avant-garde knowledge of the composition of growth while studying for his master's degree, by collaborating in a series of studies to assess energy expenditure of beef cattle using the comparative slaughter technique. This research had a tremendous impact on his ability to comprehend the bioenergetics of growth. In the early 2000s, Dr. Tedeschi's work in this area led him to mathematically postulate the relationship of an animal's body gain composition to its efficiency of use of energy deposition in tissues of beef cattle. His work changed the paradigm of determining the efficiency of use of energy derived from dietary components to focus on the composition of the gain.

Dr. Tedeschi's Acceptance Video
Title: How retained energy and protein affects the determination of energy and protein requirement for growth - Growth and Development Symposium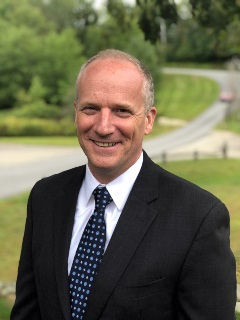 Animal Physiology and Endocrinology Award - Dr. Geoffrey E. Dahl, University of Florida
Sponsored By: James W. Lauderdale Appreciation Club

Dr. Geoffrey E. Dahl is the Harriet B. Weeks Professor in the Department of Animal Sciences at the University of Florida. Dr. Dahl conducts applied and basic research with direct impact on animal production and health. His program focuses on understanding the physiological impact of management interventions, particularly heat stress abatement and photoperiod manipulation, at various stages of the lactation cycle, and using that knowledge to optimize cow health and performance. Fundamental aspects of Dr. Dahl's work have led to application in sheep, goats and pigs. His career provides an excellent example of how animal science research can be performed to develop an understanding of biological processes that deepens our knowledge of animal function while leading to practical advances that improve the efficiency of production.
Dr. Dahl's Acceptance Video
Title: Consequences of Heat Stress During Late Gestation for the Dairy Cow and Her Calf - Physiology and Endocrinology Symposium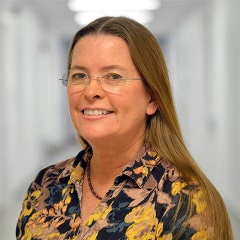 Distinguished Teacher Award - Dr. Jeannette A. Moore, North Carolina State University
Sponsored By: Purina Animal Nutrition, LLC/Land O'Lakes, Inc.
Dr. Jeannette Moore, Alumni Distinguished Professor in the Department of Animal Science at North Carolina State University, has taught over 5000 undergraduate, graduate and veterinary students and is rated exceptionally high by both students and peers. She has served as coordinator of undergraduate teaching for the department in some capacity since 1997. Dr. Moore served in the NC State University Faculty Senate (2010-18) and was Chair Elect (2014-15) and Chair (2015-17). Nationally, she served as president of the North American Colleges and Teachers of Agriculture (2011-12) and both as vice-president (2002-04) and president (2004-06) of National Block and Bridle Club. Others have recognized her teaching ability and awards include: Murray Brown Leadership Award (2015), Regional Outstanding Teacher Award (2011), Teaching Award of Merit (2007), and Teacher Fellow Award (2001) from NACTA; and Outstanding Teacher Award (2001), Board of Governor's Award for Teaching Excellence in CALS (2011, 2012) and Alumni Distinguished Undergraduate Professor (2008).

Dr. Moore's Acceptance Video
Title: Keeping the spark alive - Lunch and Learn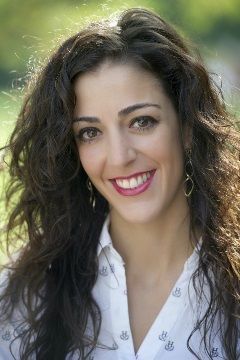 Early Career Achievement Award - Dr. Angela Canovas, University of Guelph
Sponsored By: ASAS Foundation
Dr. Angela Canovas is an Associate Professor of Beef Cattle and Small Ruminant Genomics at University of Guelph (UofG). After 3 years as an Assistant Professor she obtained the Tenure and promoted to Associate Professor. She is Associate-Editor of 3 journals, member of 2 industry boards and leads several international scientific-committees. She has authored over 75 peer-reviewed publications, 200 conferences proceedings and 40 invited-talks at international conferences and industry meetings. Her research focusses on the field of Systems Biology combining –OMICS technologies with statistical genomics towards the functional validation of mutations associated with economically important traits in livestock. She leads several research projects with budgets exceeding $7 million overseeing a team of over 15 graduate students and researchers. Dr. Canovas was awarded the prestigious CSAS Young Research Scientist Award in Baltimore, USA (2017) and recently the UofG Research Excellence Award, Canada (2019).
Dr. Canovas Acceptance Video
Title: Identification of novel haplotypes and recessive lethal alleles affecting embryonic development processes, gestation losses and post-natal lethality in cattle - Growth and Development Symposium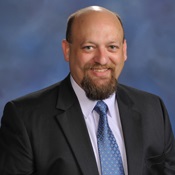 Meats Research Award - Dr. Christopher R. Kerth, Texas A&M University
Sponsored By: Elanco Animal Health
Dr. Chris R. Kerth was raised on a cattle and wheat farm near Collyer, in rural northwest Kansas. He attended Kansas State University for his B.S. in 1993 and Texas Tech for his M.S. and Ph.D in 1995 and 1999, respectively. In 1999, Dr. Kerth joined the faculty of the Animal and Dairy Science Department at Auburn University. During his time at Auburn, his research focused on animal nutrition impacts on meat quality and consumer acceptability, mostly using forage-finished beef as a model. In 2009, he was awarded the Fulbright Senior Scientist to study beef production and processing systems in Uruguay. In 2010, Dr. Kerth joined the faculty at the Texas A&M University where his research has focused on flavor chemistry and the development of aromas and flavors in meat, food, and beverage products. Dr. Kerth has developed grants of nearly $8 million and published 62 manuscripts, 97 abstracts, 5 book chapters, and 3 edited books and has developed a nationally and internationally recognized research program in meat flavor chemistry.
Dr. Kerth's Acceptance Video
Titile: The evolution of meat flavor measurement and its importance to the livestock industry - Meat Science and Muscle Biology Symposium II