Written by Jacquelyn Prestegaard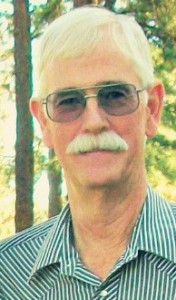 The next generation of animal scientists needs more than just good GPAs to become successful. Dr. Mark Nelson understands the demand for skilled, critically thinking communicators in the agricultural industry.
Nelson is an associate professor and extension specialist at Washington State University (WSU). He is the winner of WSASAS' Distinguished Teacher Award and will be honored at the 86th Annual Western Section Meeting in San Angelo, TX.
Nelson was raised on a mixed livestock farm near Crookston, MN and was active in 4H Club livestock projects for 9 years. He completed a B.S. and an M.S. in Animal Sciences with research in horse nutrition from the University of Minnesota.
"I actually started college in organic chemistry," said Nelson. "Being away from livestock for several years made me very certain I wanted to spend my time in animal science."
Mark completed his Ph.D. in Ruminant Nutrition at the University of Nebraska-Lincoln (UNL). There he was a teaching assistant for classes like Feeds and Feeding, Beef Production and Horse Production.
Nelson has experience teaching international students as well. As an instructor at UNL, he taught Beef Production in the Japanese Ag Training Program. The curriculum helped Japanese students bring home knowledge about production agriculture.
At WSU Nelson taught 19 different courses ranging from introductory to graduate lectures. He is always adapting the designs of his classes to improve to student performance.
"Today's animal science students need to be collaborative, analytical, and proficient in both mainstream and scientific literacy," said Nelson. "Those are skills many kids lack these days."
Nelson expands his teaching skills outside of the classroom. He is active in the WSU Writing Program where he evaluates Junior Writing Portfolios. As an extension specialist, he teaches youth and adults in short courses, workshops and field days.
Teaching is a rewarding endeavor for Nelson and is continuously praised by his students. He read a letter he recently received from one of his former pupils:
"I just wanted to say thank you," the student wrote. "[Your class] made me feel like animal science was exactly where I needed to be."
That kind of feedback assures Nelson he is in the right career.
The WSASAS Distinguished Teacher Award is given who have made significant contributions to undergraduate and/or graduate animal science education. The American Society of Animal Science is a professional organization that serves more that 5,000 animal scientists and producers around the world.