Written by Jacquelyn Prestegaard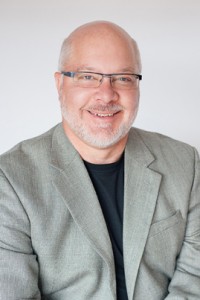 The feed industry's prosperity relies on collaboration from individuals at all levels. Dr. Gerald Shurson, animal science professor at the University of Minnesota, works closely with other industry professionals as a major part of his research.
Shurson is the winner of the ASAS American Feed Industry Association Award in Non-Ruminant Nutrition Research. The honor is given to an individual who stimulates research excellence in the nutrition of nonruminant animals. He will be recognized at the 2014 ASAS-ADSA-CSAS Joint Annual Meeting in Kansas City on July 21st.
His involvement in animal science stemmed from growing up on a swine and dairy farm in southern Minnesota. As an undergraduate at the University of Minnesota he worked on the campus swine research and teaching facility. His advisor, Dr. Bob Meade, encouraged him to attend graduate school due to Shurson's involvement with various feeding experiments. This led him to receive his M.S. and Ph.D. at Michigan State University in swine nutrition.
"I found nutrition to be a very interesting and rewarding contribution to pork production and animal production in general," said Shurson.
His research program focuses on evaluating the nutritional value of distiller's dried grains with solubles (DDGS) in swine diets. He evaluates the benefits and limitations of corn co-products as livestock feed. Shurson conducts his research in collaboration with his graduate students, nutritionists at other universities, and researchers at the USDA.
DDGS are normally a rich source of protein and energy for livestock feed. However, more ethanol plants are beginning to extract the primary fat compound, oil, from the co-product of ethanol.
Shurson conducted one of his most recent studies along with Dr. Brian Kerr, lead scientist at the USDA Agriculture Research Service. They were shocked to find the energy content of the feed did not decrease in oil-extracted DDGS.
"It was a surprise to people in the ethanol and animal feed industry alike," Shurson indicated. "You would think the energy content of feed would go down when the oil was removed."
Their studies indicated no difference in swine growth performance based on oil content. This led to the development of equations to better estimate digestible energy, metabolizable energy, and net energy in swine diets. Shurson said these are more accurate than predicting off of oil content alone.
His findings during his collaboration with Kerr were valuable to both the feed and ethanol industries. Shurson said it is essential for nutrition researchers to collaborate with other professionals to answer important questions.
"Collaboration brings a huge amount of value and efficiency in addressing some of these industry-wide problems," he said. "There's a lot of expertise other professionals have that can enhance the value of our work in animal nutrition."
Shurson serves on numerous graduate student committees and advised 27 Ph.D. and M.S. students. He authored over 300 scientific publications and generated over 10 million dollars in research funding. His research has been presented to audiences in 15 countries. He provides educational programs for producers and feed industry professionals on nutrition and management related issues and serves as a consultant for ethanol and feed industries and government agencies.
The American Society of Animal Science American Feed Industry Association Award in Nonruminant Nutrition Research is presented to animal scientists who have conducted original research concerned with nonruminant nutrition and have published their research within the past 10 years. The American Society of Animal Science is a professional organization that serves more than 5,000 animal scientists and producers around the world.
Media Contact:
Jacquelyn Prestegaard
ASAS Communications
jacquelynp@asas.org