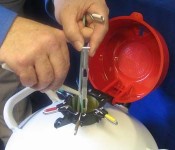 By Jacquelyn Prestegaard, ASAS Communications Intern
ASAS Appreciation Clubs were formed to recognize the immeasurable knowledge their namesakes give to their respective fields. Each club is tremendously successful in the support they receive from donors around the world.
Many of these clubs are dedicated to professionals in the field of Reproductive Physiology. Their funds promote the advancement of the present and upcoming generation of reproductive physiologists.
Billy N. Day Appreciation Club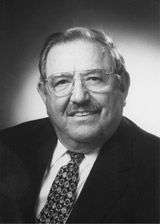 Dr. Billy N. Day's contributions have been so significant to swine reproductive research that a symposium was named in his honor. The Billy Day Symposium, which is held every two years at the ADSA-ASAS Midwest Section Meeting, highlights past and present studies pertinent to pig reproduction. 2015's event was titled, "History and current status of some milestones in swine reproduction research."
Day joined the faculty at University of Missouri in 1958 and continues to work with their division of animal sciences to this date. He was also one of the 6 founding members of the International Conference on Pig Reproduction.
Recognized as one of the country's top reproductive biologists, Day's research certainly accounted for many milestones in the field of swine reproduction.  At this year's Midwest Meeting, Dr. Timothy Safranski, Swine Reproduction Extension Specialist at University of Missouri, credited Dr. Day as one of the pioneers of swine artificial insemination research. Prior to its present widespread use, it was a challenge to convince hog farmers to embrace the breeding method.
Along with his colleagues and pupils, Day helped initiate the universal adoption of A.I. in the United States. His character and contributions to the swine industry earned him the respect of reproductive specialists the world over.
"Anybody who's worked with Dr. Day realizes that he always thought that people are more important technologies," said Dr. Billy Flowers at this year's Midwest Section Meeting.
For information and presentation recordings of the Billy Day Symposium, visit the ADSA-ASAS Meeting website. More information about Dr. Day's Appreciation Club can be found on the Foundation page.
James W. Lauderdale Appreciation Club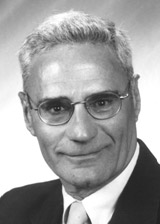 The naturally occurring hormone Prostaglandin F2 Alpha (PGF2α) is used worldwide for beef, swine, dairy and equine reproduction management. Dr. James Lauderdale, president of Lauderdale Enterprises, Inc., played a monumental role in forming and norming the use of PGF2α for luteolytic control of mares, sows and cows. He also researched the use of recombinant bovine somatotropin (rBST) to increase milk production efficiency in dairy cows. His service to ASAS, FASS and various scientific companies has positively shaped the greater animal science community.
Many of his studies are historic, publishing industry-changing papers like "Fertility of Cattle Following PGF2α Injection" and "Distribution and Biological Effects of Prostaglandins" (1974). Having formerly served as president of both FASS and ASAS, Lauderdale's continues to have one of organizations' most proactive and productive voices.
The Triennial Reproduction Symposium, an event sponsored by the James Lauderdale Appreciation Club, returns to JAM this year. The symposium focuses on novel challenges and hot topics in livestock reproduction. "Developmental programming of fertility" is the title of this year's event, featuring 9 talks from reproductive physiologists from both the United States and the United Kingdom.
The fund is also used to sponsor the ASAS Animal Physiology & Endocrinology Award, an honor that Lauderdale received himself in 1986.
For more information on Dr. Lauderdale's Appreciation Club, visit the Foundation page.
Robert P. Wettemann Appreciation Club
Dr. Robert P. Wettemann has provided 42 years of immense wealth to animal science research, education and leadership. The former ASAS president has coauthored more than 630 publications, collectively taught 69 semesters of growth and reproduction classes at Oklahoma State University, and mentored 53 M.S., Ph.D. and postdoctoral students.
Wettemann's research investigates endocrine mechanisms that control reproductive processes and applies those findings to improve reproduction in cattle and swine. Most notably, his work led to a better understanding of how nutrient intake and body energy reserves determine the interval length between calving and estrus.
His research emphasized the importance of using of a body condition scoring system (BCS) to predict whether beef cows will become pregnant during the breeding season. Today, this technique is used extensively by cattlemen. In 2012, producers saw at least a 5 percent increase in pregnancy rates and generated an additional 1.5 million calves.
Wettemann is currently a Regents Professor at Oklahoma State, which is the most prestigious position attainable by a faculty member at the university. He encourages students to engage in fundamental and applied research and recognizes the need to support the endeavors and discoveries of future animal scientists.
"Reproductive research is important to the livestock industry for development of technology to increase efficiency," said Wettemann. "The Wettemann Appreciation Club will enhance participation of graduate students in ASAS meetings…and encourage future researchers and educators to continue reproductive studies with domesticated animals."
More information about the Robert P. Wettemann Appreciation Club can be found on the Foundation site.
Image of handling frozen semen from the Animal Science Image Gallery and courtesy of Select Sires.