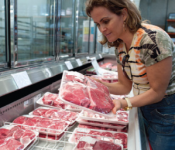 By Jacquelyn Prestegaard, ASAS Science Communications Intern
July 20th, 2015 – Fulfilling consumer demand plagues politicians, businesspeople and scientists on a never-ending basis. Not only does the public want certain products, they also want those products to be developed, processed, sold – and in the case of agriculture, grown or raised – in a specific manner.
For researchers who dedicate their lives to the pursuit of knowledge, it is discouraging when consumer demands conflict with scientific reason. In fact, statistics show Americans trust their friends and family (57%) more than scientists (44%) as trustworthy information sources.
Animal scientists are well aware that a distinct disconnect exists between the general public and livestock production. Dr. Jude Capper, adjunct professor at Washington State University along with Janeal Yancey, Program Technician for the University of Arkansas' Department of Animal Science, explore the causes and consequences of this disconnect in their Animal Frontiers' article, "Communicating animal science to the general public."
Capper and Yancey believe that the modern animal science community needs to develop a proactive campaign of educating the public. Consumers who wage debate across the media have the ultimate impact on policy and animal management practices, regardless if their views are backed by science.
"This is the biggest current and future challenge facing our industry in terms of communicating with the consumer," write the authors. "If it is not met, we face a significant threat to sustainability."
Capper and Yancey are both active advocates of agricultural issues across the Internet. Capper speaks often to a wide scope of audiences concerned about many issues, from high-school students to rotary clubs and dieticians. She believes animal science professionals have a duty to promote their respective fields.
"It's very tempting to think that our roles are fulfilled by publishing papers in peer-reviewed journals and obtaining tenure (or the next promotion), but consider your wider role," said Capper. "If you are only writing for the academic audience, are you really making a difference and promoting agriculture?"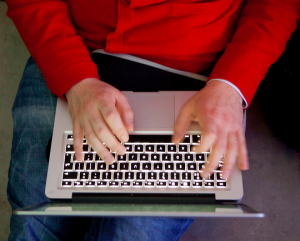 The authors offer many suggestions for improving scientist-consumer communication. Capper and Yancey say researchers should try to be less technical and be confident to offer information and opinions outside of their own areas of expertise.
Moreover, the article says it is unlikely that anyone can change the strong opinions of extremists. To combat groups who are adamant about defaming agriculture, it is important to continue promoting and spreading proactive messages about the animal science industry. Speaking and writing publicly, especially on the Internet, has the greatest outreach for those messages. Forming an emotional connection with consumers is the most effective way to broadcast usable scientific information.
"Writing a technical blog post on hormones in beef may reach our agricultural friends, but we need to write for the consumer," said Capper. "We have to appeal to the bigger audience by emphasizing our shared interests with others."
Capper and Yancey's article can be found in this month's issue of Animal Frontiers.
Resources
Capper, J., & Yancey, J. (2015, July 1). Communicating animal science to the general public. Animal Frontiers.
SHS FoodThink. 2014a. Emerging faith in food production: A follow-up on consumer confidence in the food industry. Sullvan Higdon & Sink, Kansas City, MO. <http://shsfoodthink.com/white-papers/.>
Images via ASAS and The Next Web Photos, Flickr Media Commons