By Cordelia Hiers, ASAS Science Policy Intern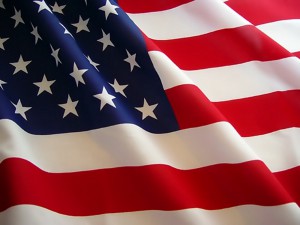 July 28, 2016 – Every good dream contains hopes, goals, and aspirations, all of which fall subject to time. Starting at the age of eight years old I have dreamed of living in Washington D.C. In the past, when dwelling on my dream, I would have told you with certainty I was going to become a zoo veterinarian. I moved from dream to dream with fluidity from a zoo veterinarian, to a farrier, to an equine vet, as well considering equestrian management. My common ground: agriculture. It was not until later in my high school career that I discovered my fondness for the agriculture industry was irrevocable.
Following high school graduation, I attended Murray State University in the state of unbridled spirit, Kentucky. The Hutson School of Agriculture at Murray State University consists of a small team of faculty and staff who are dedicated to fostering their students' dreams. This group of faculty emphasizes an unmatched precedence in the future of their students and they harbored my ambitions. I received my education both inside and outside of the classroom that set me on a curricular path toward my future career.
I am proud to say that I have a received my Bachelor's of Science in Agriculture with a minor in Political Science; a combination of my passion for agriculture and my desire to advocate on its behalf. Fourteen years later I am in Washington D.C. interning with Animal Agriculture Alliance, an organization dedicated to bridging the communication gap between farm and fork. Currently, I have just begun my second week with the Alliance and the experience thus far has proved to be invaluable.
After week one, I am off to a running start. Each day, I am faced with the task of creating effective outreach information for the consumer audience. At Animal Agriculture Alliance the motto is simple: the Alliance connects, engages, and protects. Thus far, my favorite responsibility is the principle of consumer protection. By connecting with members who are dedicated to protecting animal agriculture and preserving consumer choice, no matter the issue or the politics, the Alliance allows for people to engage. By engaging with each other, animal agriculture ambassadors unite, strategize, and promote agriculture. At Animal Agriculture Alliance we want people to be confident and comfortable in the food choices they are making. By relying on a network of security and issues management, experts at the Alliance work to provide farm security and crisis management recommendations.
As an intern at Animal Agriculture Alliance I am faced with a substantial amount of responsibility and have already learned so much. As I move forward with my current projects and the many more that are sure to come I cannot help but be excited. This is an industry where there is always more that can be learned. I am looking forward to the additional educational opportunities to come as well as opportunities to connect with others who share the same passion for animal agriculture. I will approach these moments with pure enthusiasm.