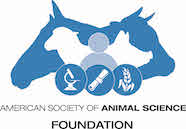 Proceeds from the ASAS Fellows Club funds the Early Career Awards which are presented annually to two early career scientists. The decision by the Foundation to allocate your donation to the Early Career Awards is in recognition of the invaluable mentoring roles of members of the Fellows Club throughout their careers. The recipients receive a two-year complimentary membership in ASAS, registration for the ASAS Annual Meeting, a travel allowance up to $1,500 for the Annual Meeting and recognition at the Annual Meeting.

ASAS Fellows are invited to donate funds equivalent to the annual membership fee as a donation to the ASAS Foundation Fellows Club each year at renewal time.

To make a donation click here or you may send a donation by mail to: ASAS Foundation, Attn: Fellows Club, PO Box 7410, Champaign, IL 61826. If you prefer, please contact the ASAS office at 217-356-9050 and we will take your pledge and generate an invoice for your donation.
In 2021, the following Fellows have donated to the Club:
Dennis Liptrap
Palmer Holden
In 2020, the following Fellows have donated to the Club:
David Anderson
Donald Beermann
Gary Bennett
Michael Brumm
David Buchanan
Richard Coffey
Noel Cole
Joe Ford
Harvey Freetly
Michael Galyean
Maynard Hogberg
James Males
Dennis Marple
Neal Merchen
Donald Orr
Robert Rust
Aubrey Schroeder
Fredrick Stomshak
Mike Tokach
Tom Troxel
Robert Wettemann
In 2019, the following Fellows have donated to the Club:
David Anderson
David Ames
Jeffrey Armstrong
David Buchanan
Donald Beermann
Michael Galyean
Ronnie Green
Gary Hartnell
Maynard Hogberg
Palmer Holden
Gerald Huntington
James Males
Donald Orr
Evan Titgemeyer
Tom Troxel
Robert Wettemann
L. D. Van Vieck

In 2018, the following Fellows have donated to the Club:
Dwight Armstrong
Jeffrey Armstrong
Donald Beerman
Norlin Benevenga
Michael Brumm
David Buchanan
Richard Bull
Andy Cole
Nancy Cox
Gary Cromwell
Larry Cundiff
Joe Ford
Richard Frahm
Michael Galyean
Maynard Hogberg
Palmer Holden
Gerald Huntington
Keith Inskeep
Keith Lusby
Helen Maddock
James Males
Dennis Marple
George Mitchell, Jr.
Donald Orr
Lawrence Reynolds
Max Rothschild
Michael Smith
Frederick Stormshak
George Thrasher
Tom Troxel
L.D. Van Vleck
Edward Veenhuizen
Robert Wettemann
In 2017, the following Fellows donated to the Club:
Michael Brumm
Robert Easter
Joe Ford
Michael Galyean
Maynard Hogberg
Neal Merchen
Donald Orr
Ronald Randel
Frederick Stormshak
Tom Troxel
ASAS Fellows Award Recipients
| | | |
| --- | --- | --- |
| D. K. Aaron (2012) | D. E. Goll (1998) | B. F. Morgan (1976) |
| E. D. Aberle (1998) | D. L. Good (1978) | B. D. Moser (2009) |
| D. Acker (1986) | B. H. Good (1979) | A. L. Moxon (1975) |
| C. H. Adams (1979) | R. D. Goodband (2021) | W. A. Moyer (1981) |
| R. C. Albin (2012) | L. Goode (1985) | C. E. Murphey (1986) |
| M. A. Alexander (1967) | R. D. Goodrich (1994) | S. D. Musgrave (1990) |
| J. W. Algeo (1980) | T. L. Grandin (2010) | A. V. Nalbandov (1981) |
| G. L. Allee (2010) | J. O. Grandstaff (1966) | A. B. Nelson (1980) |
| G. A. Allen (1985) | T. R. Greathouse (1987) | L. A. Nelson (1999) |
| R. E. Allen (2011) | D. F. Green (1968) | M. L. Nelson (2020) |
| J. O. Almquist (1986) | R. D. Green (2014) | R. H. Nelson (1978) |
| D. R. Ames (1997) | W. W. Green (1971) | A. L. Neumann (1979) |
| C. B. Ammerman (1995) | K. E. Gregory (1977) | H. W. Newland (1987) |
| G. C. Anderson (1987) | R. H. Grimshaw (1983) | C. W. Newman (1994) |
| L. L. Anderson (1987) | R. H. Grummer (1974) | M. Nielson (2015) |
| D. B. Anderson (2004) | P. Q. Guyer (1986) | K. G. Odde (2014) |
| G. B. Anderson (2011) | H. D. Hafs (1999) | J. Odle (2021) |
| F. N. Andrews (1969) | F. Hale (1963) | J. E. Oldfield (1978) |
| W. D. Armstrong (2000) | W. H. Hale (1984) | W. A. Olson (2001) |
| J. D. Armstrong (2011) | N. S. Hale (1985) | J. W. Oltjen (2014) |
| T. A. Armstrong (2021) | O. M. Hale (1988) | R. R. Oltjen (1978) |
| R. L. Arthaud (1975) | D. M. Hallford (2010) | I. T. Omtvedt (1988) |
| V. H. Arthaud (1986) | S. L. Hansard (1979) | L. E. Orme (2000) |
| M. J. Azain (2021) | W. Hansel (2006) | D. E. Orr (2014) |
| T. J. Baas (2017) | L. E. Hanson (1976) | J. B. Outhouse (1982) |
| C. A. Baile (2009) | P. J. Hansen (2017) | F. N. Owens (1995) |
| M. L. Baker (1962) | B. G. Harmon (1996) | D. F. Parrett (2017) |
| F. H. Baker (1977) | D. L. Harmon (2012) | J. F. Patience (2019) |
| D. H. Baker (2000) | P. G. Harms (2011) | F. C. Parrish (2005) |
| E. R. Barrick (1981) | C. Harper (1963) | D. J. Patterson (2020) |
| E. E. Bartley (1978) | L. E. Harris (1972) | J. Patterson (2012) |
| D. E. Bauman (1999) | G. F. Hartnell (2013) | A. M. Pearson (1973) |
| H. E. Bechtel (1964) | A. L. Harvey (1962) | P. B. Pearson (1971) |
| R. B. Becker (1965) | W. R. Harvey (1982) | E. R. Peo, Jr. 1984) |
| D. E. Becker (1982) | E. E. Hatfield (1980) | T. W. Perry (1982) |
| D. H. Beermann (2016) | G. J. Hausman (2011) | W. E. Petersen (1968) |
| W. M. Beeson (1968) | H. W. Hawk (1996) | J. E. Pettigrew (2013) |
| D. C. Beitz (2001) | D. R. Hawkins (2006) | W. H. Pfander (1988) |
| D. S. Bell (1966) | V. W. Hays (1992) | P. H. Phillips (1962) |
| M. C. Bell (1984) | A. A. Heidebrecht (1978) | R. W. Phillips (1965) |
| C. E. Bell, Jr. 1974) | W. W. Heinemann (1987) | R. C. Pollock (1959) |
| R. A. Bellows (2000) | R. W. Hemken (1994) | W. G. Pond (1987) |
| N. J. Benevenga (2004) | C. R. Henderson (1981) | M. H. Poore (2021) |
| G. L. Bennet (2020) | H. A. Henneman (1982) | A. L. Pope (1977) |
| D. A. Benz (2020) | W. L. Henning (1966) | L. S. Pope (1972) |
| M. E. Benson (2014) | H. O. Hetzer (1980) | R. L. Preston (1997) |
| O. G. Bentley (1974) | G. M. Hill (2016) | D. A. Price (1983) |
| R. Beresford (1963) | J. C. Hillier (1975) | W. D. Price (2012) |
| W. G. Bergen (2007) | F. C. Hinds (1994) | V. G. Pursel (2004) |
| R. M. Bethke (1960) | H. F. Hintz (2005) | P. A. Putnam (1986) |
| R. L. Blackwell (1984) | C. S. Hobbs (1971) | R. D. Randel (2007) |
| T. H. Blosser (1988) | D. E. Hodge (2005) | A. P. Raun (1993) |
| C. R. Blunn (1967) | H. F. Hintz (2005) | N. S. Raun (1985) |
| R. Bogart (1972) | R. E. Hodgson (1966) | J. M. Reecy (2021) |
| V. R. Bohman (1984) | J. A. Hoefer (1979) | L. P. Reynolds (2016) |
| G. Bohstedt (1960) | A. G. Hogan (1960) | V. A. Rice (1961) |
| J. A. Boling (2003) | M. G. Hogberg (2010) | D. Richardson (1979) |
| J. M. Bonner (2001) | P. J. Holden (2000) | L. F. Richardson (1999) |
| L. J. Boyd (2005) | G. R. Hollis (2007) | J. K. Riggs (1973) |
| G. E. Bradford (2000) | H. P. Holzman (1962) | J. G. Riley (2003) |
| G. A. Branaman (1969) | G. W. Horn (2008) | H. D. Ritchie (2001) |
| J. W. Bratzler (1969) | E. H. Hostetler (1964) | E. Roberts (1972) |
| L. J. Bratzler (1973) | D. D. Hubbard (1986) | E. I. Robertson (1978) |
| R. Braude (1982) | J. T. Huber (1997) | H. E. Robinson (1961) |
| R. W. Bray (1975) | C. F. Huffman (1959) | O. W. Robison (1996) |
| H. M. Briggs (1973) | E. J. Huff-Lonergan (2021) | R. M. Robson (2004) |
| D. R. Brink (2013) | C. V. Hulet (1992) | R. M. Robson (2004) |
| J. S. Brinks (1992) | M. C. Hunt (2014) | J. R. Romans (1993) |
| J. H. Britt (2007) | G. B. Huntington (2013) | C. V. Ross (1983) |
| C. J. Brown (1983) | E. K. Inskeep (1998) | O. B. Ross (1974) |
| M. C. Brumm (2006) | K. M. Irvin (2007) | M. F. Rothschild (2007) |
| W. H. Bruner (1983) | N. A. Jacobsen (1972) | H. G. Russell (1970) |
| S. Bull (1968) | N. L. Jacobson (1989) | L. E. Russell (2014) |
| R. C. Bull (1997) | A. H. Jensen (1984) | R. E. Rust (1990) |
| L. S. Bull (2003) | J. T. Johns (2005) | G. W. Salisbury (1981) |
| K. D. Bullock (2018) | G. R. Johnson (1982) | J. W. Savell (2014) |
| W. R. Burris (2009) | J. B. Johnson (1984) | D. M. Schaefer (2020) |
| E. W. Burroughs (1976) | R. R. Johnson (1989) | D. J. Schingoethe (2010) |
| J. E. Butcher (1980) | D. D. Johnson (1990) | B. H. Schneider (1966) |
| O. D. Butler (1977) | R. J. Johnson (1993) | A. L. Schroeder (2018) |
| T. C. Byerly (1961) | L. A. Johnson (2002) | J. G. Sebranek (2006) |
| V. R. Cahill (1984) | R. K. Johnson (2008) | R. W. Seerley (1990) |
| L. E. Card (1969) | D. D. Johnson (2013) | G. E. Seidel, Jr. (2018) |
| B. P. Cardon (1977) | H. W. Jones (1981) | P. S. Shearer (1961) |
| G. R. Carlisle (1977) | R. M. Jordan (1983) | J. M. Shelton (1981) |
| Z. L. Carpenter (1987) | C. E. Jordan (1985) | R. L. Shirley (1982) |
| W. E. Carroll (1968) | M. D. Judge (1992) | R. E. Short (2005) |
| T. C. Cartwright (1985) | T. H. Jukes (1962) | R. R. Shrode (1977) |
| L. E. Casida (1972) | M. H. Jurgens (2004) | C. F. Sierk (1975) |
| D. P. Casper (2021) | W. G. Kammlade (1961) | K. O. Smedley (2021) |
| R. G. Cassens (1996) | R. G. Kauffman (1996) | E. F. Smith (1985) |
| A. B. Chapman (1972) | J. D. Kemp (1987) | G. C. Smith (1993) |
| R. K. Christenson (2005) | M. D. Kenealy (2009) | M. F. Smith (2013) |
| D. C. Church (1984) | C. J. Kercher (1985) | S. B. Smith (2015) |
| D. C. Clanton (1987) | R. W. Kidder (1968) | J. N. Sofos (2006) |
| J. H. Cline (1990) | H. H. Kildee (1959) | L. L. Southern (2013) |
| T. R. Cline (1998) | J. E. Kinder (2008) | B. L. Southwell (1964) |
| E. H. Cobb (1987) | G. T. King (1982) | J. W. Spears (2012) |
| R. D. Coffey (2018) | T. B. King (1998) | V. C. Speer (1983) |
| B. E. Colby (1978) | D. M. Kinsman (1989) | D. G. Spruill (1995) |
| H. H. Cole (1964) | G. H. Kiracofe (2004) | K. J. Stalder (2018) |
| N. A. Cole (2009) | W. G. Kirk (1969) | W. L. Stangel (1960) |
| R. J. Coleman (2020) | T. J. Klopfenstein (2003) | D. F. Stephens (1971) |
| R. J. Collier (2019) | E. W. Klosterman (1985) | M. D. Stern (2014) |
| J. H. Conrad (1993) | R. M. Koch (1983) | J. S. Stevenson (2012) |
| J. E. Corbin (2003) | M. Koger (1983) | E. J. Stevermer (1989) |
| W. A. Cowan (1984) | P. H. Kohler (1986) | H. A. Stewart (1967) |
| R. L. Cowan (1985) | L. J. Koong (2008) | H. H. Stonaker (1974) |
| R. F. Cox (1965) | R. M. Kottman (1978) | F. Stormshak (1996) |
| N. M. Cox (2009) | A. W. Kotula (1994) | J. R. Stouffer (2007) |
| W. A. Craft (1960) | R. R. Kraeling (2008) | D. R. Strohbehn (2012) |
| E. W. Crampton (1959) | D. D. Kress (2013) | H. T. Strong (1967) |
| B. F. Creech (1965) | J. L. Krider (1971) | J. E. Sullivan (2019) |
| G. L. Cromwell (2003) | H. O. Kunkel (1975) | A. L. Sutton (2009) |
| C. C. Culbertson (1967) | L. E. Kunkel (1975) | T. D. Tanksley, Jr. (1986) |
| A. E. Cullison (1979) | W. F. LaGrange (1964) | B. R. Taylor (1977) |
| L. V. Cundiff (1998) | G. C. Lamb (2021) | H. S. Teague (1983) |
| T. J. Cunha (1971) | G. T. Lane (2006) | C. E. Terrill (1969) |
| S. E. Curtis (2003) | J. F. Lasley (1978) | W. W. Thatcher (2011) |
| R. A. Dailey (2018) | C. A. Lassiter (1990) | C. B. Theurer (1992) |
| A. E. Darlow (1960) | J. W. Lassiter (1980) | D. L. Thomas (2011) |
| R. E. Davis (1965) | L. M. Lawrence (2011) | J. W. Thomas (1984) |
| K. A. Dawson (2008) | W. P. Lehrer, Jr. 1971) | O. O. Thomas (1983) |
| T. A. Davis (2020) | H. H. Leveck (1965) | G. W. Thrasher (1995) |
| B. N. Day (1993) | D. G. Levis (2008) | F. A. Thrift (2001) |
| R. C. de Baca (1991) | A. J. Lewis (2002) | A. D. Tilman (1981) |
| B. A. Dehority (2009) | G. S. Lewis (2020) | L. V. Tirrell (1966) |
| G. E. Dickerson (1976) | I. L. Lindahl (1974) | E. Titgemeyer (2016) |
| M. E. Dikeman (2013) | M. D. Lindemann (2014) | M. D. Tokach (2020) |
| C. A. Dinkel (1986) | D. O. Liptrap (2002) | D. G. Topel (1999) |
| W. E. Dinusson (1984) | G. W. Litton (1973) | R. Totusek (1985) |
| J. F. Downing (1983) | E. A. Livesay (1967) | R. W. Touchberry (1984) |
| R. H. Dutt (1980) | J. R. Lodge (1992) | A. H. Trenkle (1989) |
| A. J. Dyer (1974) | W. J. Loeffel (1961) | L. F. Tribble (1986) |
| P. J. Dziuk (1987) | S. C. Loerch (2013) | T. R. Troxel (2015) |
| R. A. Easter (2013) | G. P. Lofgreen (1981) | H. A. Tucker (2002) |
| S. E. Echternkamp (2010) | M. L. Looper (2019) | K. L. Turk (1979) |
| L. A. Edgerton (2008) | J. K. Loosli (1976) | E. J. Turman (1988) |
| R. G. Eggert (1992) | R. S. Lowrey (1989) | W. J. Tyznik (1985) |
| J. H. Eisemann (2019) | D. D. Loy (2013) | L. C. Ulberg (1986) |
| E. J. Eisen (2000) | W. G. Luce (1998) | D. E. Ullrey (1990) |
| F. I. Elliot (1981) | K. S. Lusby (2011) | J. L. Van Horn (1980) |
| W. C. Ellis (1991) | J. L. Lush (1959) | L. D. Van Vleck (1999) |
| W. P. Elmslie (1972) | J. W. Mabry (2014) | G. W. Vander Noot (1969) |
| R. E. Ely (1987) | D. L. Mackintosh (1967) | E. L. Veenhuizen (1994) |
| D. G. Ely (2002) | M. D. MacNeil (2017) | J. M. Vial (1959) |
| L. B. Embry (1983) | H. M. Maddock (1987) | W. J. Visek (1982) |
| D. C. England (1985) | W. T. Magee (1989) | D. G. Wagner (2007) |
| M. E. Ensminger (1979) | D. C. Mahan (2005) | R. C. Wahlstrom (1986) |
| R. E. Erb (1982) | J. R. Males (2006) | H. D. Wallace (1985) |
| K. L. Esbenshade (2010) | L. A. Malkus (1991) | L. E. Walters (1991) |
| S. A. Ewing (1991) | P. V. Malven (1997) | G. M. Ward (1985) |
| G. C. Fahey, Jr. (2017) | T. J. Marlowe (1978) | K. F. Warner (1960) |
| C. L. Ferrell (2007) | D. N. Marple (2000) | A. C. Warnick (1984) |
| E. F. Ferrin (1961) | T. G. Martin (1994) | E. J. Warwick (1973) |
| R. A. Field (1995) | J. W. Massey (1992) | L. E. Washburn (1970) |
| H. A. Fitzhugh (1992) | C. C. Mast (1980) | S. P. Washburn (2017) |
| W. P. Flatt (1979) | J. K. Matsushima (1976) | W. E. Watkins (1968) |
| J. P. Fontenot (1990) | C. V. Maxwell (2010) | L. A. Weaver (1962) |
| W. C. Foote (1987) | L. A. Maynard (1962) | K. E. Webb, Jr. (2008) |
| J. J. Ford (2008) | H. Mayo (1971) | S. K. Webel (2009) |
| D. W. Forrest (2014) | V. B. Mayrose (1996) | A. D. Weber (1960) |
| J. E. Foster (1963) | W. C. McCormick (1983) | D. W. Weber (1997) |
| J. R. Foster (1995) | L. R. McDowell (1997) | G. C. Weigel (2011) |
| R. R. Frahm (2001) | F. F. McKenzie (1963) | W. G. Wells (1983) |
| J. B. Francioni, Jr. 1962) | J. P. McNamara (2016) | T. H. Welsh (2018) |
| V. C. Freeman (1969) | H. C. McPhee (1959) | E. N. Wentworth (1959) |
| A. E. Freeman (1987) | D. J. Meisinger (2002) | R. P. Wettemann (2007) |
| H. C. Freetly (2018) | J. C. Meiske (1991) | J. A. Whatley (1976) |
| W. D. Gallup (1964) | R. M. Melampy (1976) | C. K. Whitehair (1984) |
| M. L. Galyean (2010) | C. S. Menzies (1993) | J. V. Whiteman (1985) |
| W. N. Garrett (2001) | N. R. Merchen (2015) | J. C. Whittier (2019) |
| H. L. Garrigus (1968) | R. A. Merkel (1991) | L. L. WiIlson (2002) |
| W. P. Garrigus (1973) | H. J. Mersmann (2004) | H. L. Wilcke (1963) |
| U. S. Garrigus (1974) | E. R. Miller (1986) | R. L. Willham (1966) |
| H. A. Garverick (2009) | J. C. Miller (1966) | O. S. Willham (1985) |
| R. J. Gerrits (2001) | J. I. Miller (1980) | D. W. Williams (1964) |
| W. Gifford (1963) | R. C. Miller (1965) | G. L. Williams (2017) |
| D. R. Gill (2003) | W. J. Miller (1984) | J. L. Williamson (1986) |
| B. P. Glenn (2015) | M. A. Mirando (2020) | K. C. Williamson (1986) |
| E. G. Godbey (1965) | H. H. Mitchell (1961) | F. S. Wilson (1970) |
| | G. E. Mitchell, Jr. 1989) | G. H. Wise (1975) |
| | W. G. Moody (1999) | M. B. Wise (1983) |
| | J. A. Moore (2021) | L. S. Wittwer (1985) |
| | | R. R. Woodward (1980) |
| | | E. P. Young (1995) |
| | | C. R. Youngs (2012) |
| | | R. G. Zimbelman (1998) |
| | | S. A. Zinn (2015) |
| | | |
| | | |
| | | |
| | | |
| | | |