President's Message
Dear CSAS Members and Visitors,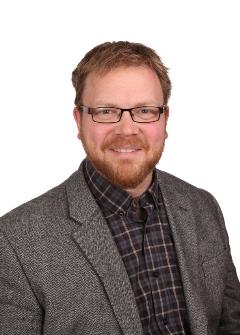 This is my first message to you as your new president and want to thank you for entrusting me and the executive with the responsibility of managing the affairs of our society in the coming year. We consider this duty an honour and a privilege, and pledge to serve and to sustain the society for its various roles and values.
Your 2017-2018 CSAS Executive Committee assumed office after the 2017 AGM in Baltimore at the joint ASAS-CSAS Conference. I am very excited to work with longstanding members of our executive committee and many new committee members that are breathing new life into our society.
Our society will continue to foster a scientific hub to strengthen the relationship between scientific applications and governmental policies for the holistic and sustainable development of our future and the generations to come. I share the belief that the investment in livestock research and the development of future expertise is an essential component to solve a number of our pressing agricultural problems now and in the future. Our society has and will be one of the catalysts in the preparation of the next generation of agricultural leaders.
Besides the bigger picture, we need to be aware of the challenges confronting our society, notably: declining membership and travelling restrictions affecting our society's long-term sustainability. Starting today, we need to explore new initiatives to grow our society forward into a vibrant animal science platform which finds solutions for current limitations.
I look forward to working with you and together contributing to the vibrant growth of our society. It is an exciting time to be an animal scientist in Canada with many opportunities to make a large and positive impact in our country and in the world together.
Respectfully yours,
Dr. Michael Steele
CSAS President, 2017-2018