2019 ASAS National Awards


Click here to submit your nomination for 2019 ASAS National Awards.
The deadline for award nominations is 3:00 pm CST on Monday, January 7, 2019.
2018 National Award Recipients

Agri-King Outstanding Animal Science Graduate Student Award
Gloris A. Casas Bedoya, University of Illinois - Urbana-Champaign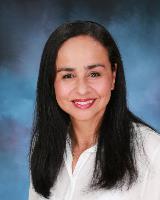 Gloria A. Casas is a PhD student at the University of Illinois, where she works in the Laboratory of Dr. Hans H Stein. She received a MS degree and a degree in Veterinary Medicine from the National University of Colombia in Bogota, and she has experience as a University instructor and from working in the Colombian swine industry. Gloria's Doctoral research has focused on determining the nutritional value of rice co-products fed to pigs. She has published 18 manuscripts in peer-reviewed journals and 11 abstracts and conference proceedings. Gloria has been recognized with several awards from the University of Illinois and from the American Society of Animal Science including the Wilson G. Pond International Travel Award, the Tim S. Stahly Outstanding Swine Nutrition Midwest Graduate Student Award, and the ASAS Midwest Young Scholar Award. Upon completion of her PhD degree, Ms. Casas will return to Colombia where she will be a professor at the National University in Bogota.
American Feed Industry Association Award in Nonruminant Nutrition Research
Ruurd T. Zilstra, University of Alberta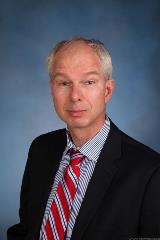 Dr. Ruurd Zijlstra is Professor of Swine and Carbohydrate Nutrition and Chair of the Dept. of Agricultural, Food & Nutritional Science at the Univ. of Alberta in Canada. He obtained his Ph.D. at the Univ. of Illinois following education at Wageningen Univ. in The Netherlands. His research is largely focused on unique aspects of carbohydrate nutrition, nutritional quality of co-products in pigs, feed quality evaluation techniques, and dietary means to enhance gut health in pigs. He has co-authored 150 peer reviewed papers and 10 book chapters, supervised 24 graduate students and 16 post-doctoral fellows, and presented 146 invited papers. He has served on the editorial boards of numerous prestigious journals. He has been a member of the organizing committee of Banff Pork Seminar since 2005 serving since 2012 as Program Chair or Co-Chair, and was a member of the organizing committee for the 2012 Digestive Physiology of Pigs meeting.
American Feed Industry Association Award in Ruminant Nutrition Research
Juan J. Loor, Urbana-Champaign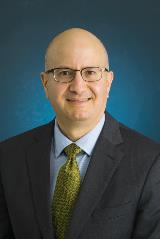 Juan Loor is Associate Professor of Animal Sciences and Nutritional Sciences at the University of Illinois. He earned a BS degree from the University of California, Davis, and MS and PhD degrees from Virginia Tech. Loor's contributions since joining the University of Illinois have been novel, merging "classical" ruminant nutrition with molecular biology and bioinformatics into the discipline of Cattle Nutrigenomics. This research has centered on nutritional management of the periparturient dairy cow, and the role of maternal and early post-natal nutrition on intramuscular fat development in beef cattle. Since 2006, Loor and his mentees have published over 210 peer-reviewed papers that have received more than 4,000 citations. Loor has trained 20 PhD and 12 MS students, 6 post-doctoral fellows, and served as co-mentor for 25 foreign graduate students. Juan Loor has established a broad research program in Nutrigenomics to benefit the production efficiency and health of cattle.
Animal Growth and Development Award
Kyle R. McLeod, University of Kentucky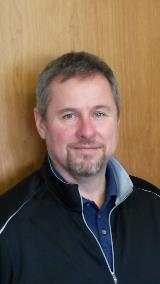 Kyle McLeod is a recognized authority in ruminant growth and development. He is a native of rural West Texas and completed his B.S. and M.S. degrees at Texas Tech University before obtaining his Ph.D. at the University of Kentucky. He began and established his early career as a Research Scientist and Leader of the Large Animal Energy Metabolism Unit at the USDA Agricultural Research Center located in Beltsville, Maryland. Dr. McLeod returned to the University of Kentucky where he now serves on the faculty of the Department of Animal and Food Sciences. Dr. McLeod has focused on the complex relationship between luminal nutrient supply and the conversion of substrates into tissue in growing cattle. He has published 72 peer-reviewed papers and more than 150 abstracts and research reports. He has generated over $4.2 million in extramural funding and has given 17 national or international presentations. Dr. Kyle McLeod is an outstanding scientist who has used a unique blend of creativity and cutting-edge skills to answer questions that impact the efficiency of growing cattle.
Animal Industry Service Award
Sponsored by: Zoetis
Anna K. Johnson, Iowa State University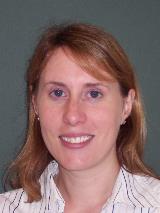 Anna Johnson is a Professor in the Department of Animal Science at Iowa State University with a 50% research, 25% teaching and 25% extension appointment. She earned her doctorate degree from Texas Tech University (USA), her bachelor's degree from Reading University (England) and a master's degree from Edinburgh University (Scotland). Johnson began her career at the National Pork Board as Director of Animal Welfare. She was instrumental in the formulation and launch of the Swine Welfare Assurance Program, which is now part of the Pork Quality Assurance Plus Program. Since joining ISU, Johnson has created an internationally recognized research and extension program. She has published 93 peer reviewed manuscripts and 112 abstracts, 7 book chapters, given 129 talks and has authored/co-authored 288 fact sheets, training modules, conference proceedings, newsletters, media articles and videos. She is respected for her knowledge and team approach, as indicated by the 17 active committees on which she actively serves.
Animal Management Award
David J. Patterson, University of Missouri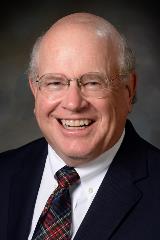 Dr. Patterson joined the Division of Animal Sciences at the University of Missouri in 1996 after serving as State Extension Beef Specialist in Reproductive Physiology at the University of Kentucky. Dr. Patterson's extension program is directed toward the development of a progressive state-wide educational program in cow-calf production with emphasis on reproduction and management of beef heifers and cows. Dr. Patterson led the development of Missouri's Show-Me-Select Replacement Heifer Program, which is the first comprehensive, state-wide, on farm beef heifer development and marketing program in the U.S. and a new Quality Beef by the Numbers program. Dr. Patterson's research efforts have gained wide industry acceptance, and resulted in new strategies to synchronize estrous cycles of postpartum beef cows and replacement beef heifers. He has previously received ASAS Extension and Animal Industry Service Awards and recently received the NAAB Research Award.
Animal Physiology and Endocrinology Award
G. Cliff Lamb, Texas A&M University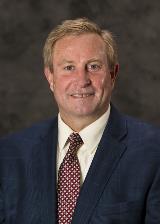 Graham Clifford Lamb received his B.S. in Animal Science from Middle Tennessee State University in 1992. He completed the requirements for the M.S. and Ph.D. degrees in 1996 and 1998, respectively. He is currently the Professor and Head of Department of Animal Science at Texas A&M University. During his career, his primary scholarly efforts have focused on applied reproductive physiology in cattle with an emphasis in estrous cycle control and effects of nutrition on reproduction in replacement heifers and postpartum cows. In 2013, Dr. Lamb and 6 colleagues received the USDA-NIFA Partnership Award for Multistate Efforts for their Extension efforts in reproductive management and received the University of Florida Research Foundation Fellowship Award in 2014. Dr. Lamb has also previously received the ASAS Early Career Achievement Award and the ASAS Animal Management Award. His programs have received more than $10 million in grant funds or gifts. He has published 104 refereed journal articles, along with more than 525 extension and research reports.
ASAS Fellow: Administration Category
Sponsored by: American Society of Animal Science
Richard D. Coffey, University of Kentucky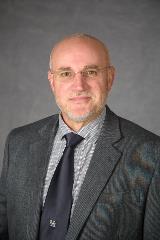 Dr. Richard D. Coffey, a native of Oklahoma, attended Oklahoma State University and received his B.S. and M.S. degrees in 1986 and 1990, respectively. During the next 4 years, he worked full time for the swine nutrition group at the University of Kentucky, and received his Ph.D. in Swine Nutrition in 1994. He then served as an Extension Swine Specialist at UK until 2012 when he was named Director of the University of Kentucky Research and Education Center. In 2015, he became Chair of Animal and Food Sciences at the University of Kentucky where he provides supervisory oversight of 37 faculty and 56 staff that serve over 770 undergraduate majors and 60 graduate students. He also provides fiscal oversight of the department's livestock and poultry research units. Dr. Coffey has been an active member of ASAS for 28 years. He served on the Editorial Board for the Journal of Animal Science. He was President-Elect of the Midwestern Section of ASAS this past year and is currently serving as President.
ASAS Fellow: Extension Category
Sponsored by: American Society of Animal Science
Kenneth J. Stalder, Iowa State University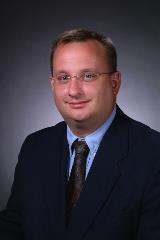 Dr. Ken Stalder, from a farm in Iowa, earned degrees from Iowa State Univ. (B.S. 1987, Ph.D. 1995) and Western Kentucky Univ. (M.S. 1992). Ken joined ASAS in 1991 and started his career with extension in Tennessee. Since, 2003 he has been an extension swine specialist at Iowa State Univ. Ken's leadership, he helped the U.S. swine industry begin to focus on sow longevity. Dr. Stalder and colleagues developed spreadsheets to determine how long a sow has to remain in herd to "pay for herself" and developed posters showing ideal replacement gilt traits. These tools are widely used across the globe today. Ken has maintained an active applied research program. Grant support for Ken's programs exceeds $7 USD during his career. Dr. Stalder has published over 500 articles (including 145 journal articles). Ken has mentored 18 graduate students (13 M.S., 5 Ph.D.) and served the committees for 45 others (34 M.S., 11 Ph.D.). Ken and his wife Cheryl have three adult children Lauren, Sam and Will.
Sponsored by: American Society of Animal Science
K. Darrh Bullock, University of Kentucky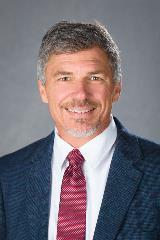 Darrh Bullock was raised on a commercial cow/calf and watermelon family farm in Williston, Florida. He earned a BS and MS from Auburn University and a PhD in Animal Breeding and Genetics from the University of Georgia. Dr. Bullock began his career at the University of Kentucky in 1992 and coordinates the beef breeding and genetic management educational activities. His Kentucky Model Genetic Improvement Program provided over $35 million to Kentucky producers to improve beef cattle genetics through targeted sire selection. Darrh has developed beef cattle genetics educational programming and materials available nationally through his work with Beef Improvement Federation, National Beef Cattle Evaluation Consortium and eBEEF.org. He led the effort to publish the NBCEC Sire Selection Manual that has been distributed globally to over 8,000 beef producers. He has previously received the ASAS Southern Section Extension Award, ASAS Extension Award, and ASAS Animal Industry Service Award.
ASAS Fellow: Industry Category
Sponsored by: American Society of Animal Science
Aubrey L. Schroeder, Zoetis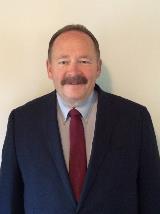 Aubrey Schroeder was raised on a farm in Michigan. Aubrey completed his degrees at Michigan State, and turned his career toward supporting the livestock / meat industry by development of animal health products that improve the efficiency of food production.
Dr. Schroeder has observed continual change, adjusting of plans from products that: 1) fight the "war of fat" and products that will increase fat production, 2) increase protein through use of safe tools that include steroids, hormones, and medicated feed, 4) search for tools to replace pharmaceutical tools such as steroids, hormones and medicated feed, 5) modify/ eliminate how antibiotics are used, and 6) search for non-drug alternatives.
Dr. Schroeder takes a pragmatic approach to ensure safe, effective products are available to support the Livestock and Meat Industry in producing food that has touched the life of every person that consumes animal protein.
Aubrey and his wife Carol pursue their careers in southwest MI and IN.
ASAS Fellow: Research Category
Sponsored by: American Society of Animal Science
Harvey C. Freeetly, USDA-ARS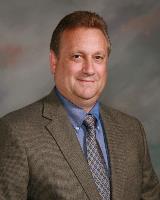 Dr. Freetly has been a member of the American Society of Animal Science since 1985. Over the years, he has served the society in a number of positions. He served as an ASAS Director-at-Large (2011-2014). He was a member of the Ruminant Nutrition Program Committee and the ALPHARMA Beef Cattle Nutrition Symposium Committee. He has also been active with the Journal of Animal Science serving as an Associate Editor, and twice on the Editorial Board. Dr. Freetly received a Ph.D. in Nutrition from the University of California–Davis and, joined the USDA, ARS, U.S. Meat Animal Research Center, Clay Center, NE, in 1990. He became Research Leader of the Nutrition Research Unit in 2009, and then Research Leader of the Nutrition and Environmental Management Research Unit in 2013. His research program has focused on: 1) energetics and intermediary metabolism of pregnancy, lactation, and growth, 2) nutrition-reproduction interactions, and 3) alimentary track microbiology.
Sponsored by: American Society of Animal Science
George D. Seidel, Jr., Colorado State University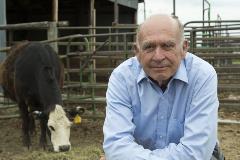 Dr. George Seidel, Jr was raised on a dairy farm in Pennsylvania and currently owns and operates a cattle ranch. He earned the PhD at Cornell University (1970) with research on deriving embryos from oocytes obtained from young calves. He was an NIH post-doctoral fellow and studied ovarian ultrastructure at Harvard University. He joined Colorado State University in 1971 and was promoted to Professor in 1983, while being named a University Distinguished Professor for his stellar research in bovine gamete and embryo biology. He received many awards, a few of which include the Young Animal Scientist Award in 1983, Animal Physiology and Endocrinology Award (2008), and was named as one of the most influential people in the development of the US beef industry (2013). His service for ASAS and other similar animal reproduction societies is significant. He published 218 refereed papers and 189 books and proceedings chapters, and trained 40 postdoctoral, 15 PhD and 25 MS students.
Sponsored by: American Society of Animal Science
Tom H. Welsh, Jr., Texas A&M University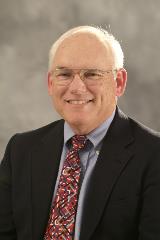 Dr. Welsh earned the B.S. (Animal Science, 1974) and Ph.D. (Physiology/Biochemistry, 1980) degrees from North Carolina State University. Following postdoctoral training at the University of California-San Diego, he joined the faculty at Texas A&M University in 1983 as an assistant professor. Currently, he is Professor and AgriLife Research Faculty Fellow in the Departments of Animal Science and Veterinary Integrative Biosciences. Dr. Welsh and colleagues use intramural and extramural funding to study how stress and temperament are linked to reproductive, metabolic, and immune functions. He has served on 140 graduate advisory committees and been chair/co-chair for 36 M.S. and 16 Ph.D. students. Dr. Welsh has authored or co-authored 5 book chapters, 135 peer-reviewed journal articles, and numerous abstracts and proceedings. Dr. Welsh served as Associate Editor of Domestic Animal Endocrinology, President of ASAS' Southern Section, and he has received teaching and research awards.
ASAS Fellow: Teaching Category
Sponsored by: American Society of Animal Science
Robert A. Dailey, West Virginia University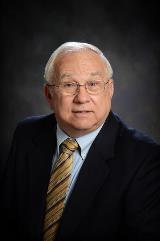 Dr. Robert Arthur "Bob" Dailey is a Davis-Michael Professor and coordinator of the Davis-Michael Scholars Program in the Davis College of Agriculture, Natural Resources and Design at West Virginia University (WVU). He grew up in Jefferson County, WV. He received a BS in animal science from WVU (1967), and earned the MS (1969), and PhD (1973), from the University of Wisconsin-Madison with 2 years of US Army service between graduate degrees. Dr. Dailey did postdoctoral work and taught at Emory University before accepting a position at WVU in 1977. Dr. Dailey has been involved with WVU for over 40 years, advancing through faculty ranks and into leadership roles at Davis College. Dr. Dailey has taught several courses and has numerous awards recognizing his excellence in teaching, research, and service. He was inducted into the WV Agriculture and Forestry Hall of Fame in 2017. Bob and his wife, Jean, have three adult children and reside in Morgantown.
ASAS President's Award for International Achievements in Animal Science
Sponsored by: American Society of Animal Science
Soraya P. Shirazi-Beechey, University of Liverpool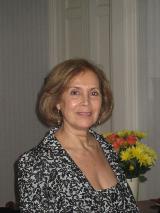 Professor Shirazi-Beechey's exceptional contributions are in the identification of novel mechanisms that have advanced fundamental scientific knowledge of intestinal nutrient sensing, and diet- gut microbiota interactions. In her research, she has used a comparative and integrative approach with investigations at levels of molecule, organelle, cell, organ and the whole organism.
Her contributions to the animal science community are considerable. She has organized a number of high quality symposia at ASAS annual meetings over the past 10 years. She is one of the key scientists illuminating the pivotal role of the gut in animal physiology and metabolism. She has demonstrated in her research that the gastrointestinal tract, rather than being solely a digestive tube, is a sensory organ that continuously detects changes in its environment, transmitting this information via endocrine and/or neuronal processes both locally and to other organs, including the brain. This pioneering knowledge has provided animal nutritionists and scientists with novel molecular and cellular targets for dietary manipulations, thereby improving health, welfare and productivity of livestock.
Bouffault International Animal Agriculture Award
Ermias Kebreab, University of California - Davis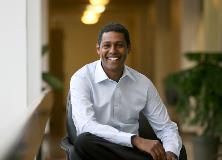 Ermias Kebreab was born in Ethiopia and grew up in Eritrea. He received a B.S. degree from University of Asmara, Eritrea and MS and PhD from the University of Reading, UK. He worked as lecturer, post-doctoral fellow, adjunct, and associate professor at universities in Eritrea, England and Canada before joining UC Davis in 2009. He is a Professor of Animal Science and holds the Sesnon Endowed Chair in Sustainable Animal Agriculture at the Department of Animal Science, UC Davis. In 2016, he was appointed Associate Vice Provost in Global Affairs at UC Davis to advance the university's engagement in international education. Dr. Kebreab conducts research on reducing the impact of animal agriculture on the environment, particularly greenhouse gas emissions globally. He has mentored or hosted over 30 international scholars in his laboratory and authored over 190 peer-reviewed articles, 34 book chapters, and edited 5 books.
Corbin Award in Companion Animal Biology
Anna Kate Shoveller, University of Guelph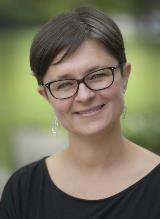 Dr. Anna Kate Shoveller received her PhD from the University of Alberta and is currently an Assistant Professor in the Department of Animal Biosciences, University of Guelph. Previously, she was employed by Procter & Gamble and Mars Pet Care where she added to the knowledge of dog and cat nutrition through investigation in the areas of energy metabolism and nutrient budgets of dogs and cats using indirect calorimetry and applying isotope dilution methodologies to quantify amino acids requirements in adult dogs. Shoveller has taken this experience and returned to academia where she teaches Companion and Equine nutrition and runs an active comparative nutrition research group. She has published over 50 peer-reviewed papers, contributed to multiple book chapters, and applied for multiple patents. Currently Shoveller is the Chair of the Companion Animal Nutrition section of ASAS and a board member of the CSAS. Dr. Shoveller not only has a passion to mentor young technologists, she is committed to the generation of highly qualified pet nutrition/product personnel.
Distinguished Teacher Award
John J. Parrish, University of Wisconsin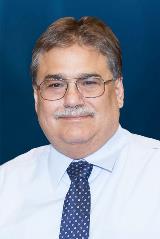 Dr. John J. Parrish has been a pioneer in teaching of Animal Science for 29 years. He has taught students at the undergraduate, graduate and professional animal scientist/producer level. His teaching has been recognized by teaching awards and grants from UW-Madison including the 2015 Chancellors Distinguished Teaching Award, the highest teaching award at UW-Madison. He has obtained over $500,000 in grant support for teaching activities. He is active in the scholarship of teaching and learning by contributing research results on improving student learning, working in the UW-Madison teaching academy to improve teaching, and provides many open source course websites related to teaching animal science. Dr. Parrish's teaching material are used around the world in reproductive physiology and images/diagrams often appear in other classes and textbooks. Dr. Parrish resides in Mount Horeb, Wi. with his wife, Joan; son, Chris; and a menagerie of farm animals and family pets.
Early Career Achievement Award
Sponsored by: ASAS Foundation
Reinaldo F. Cooke, Texas A&M University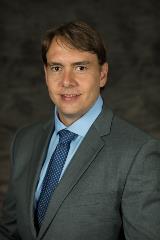 Dr. Reinaldo Cooke is an Associate Professor with the Texas A&M University - Department of Animal Science. Dr. Cooke developed an internationally-recognized academic program, resulting in methods to improve efficiency of beef operations in the US and across the globe. Highlights of Dr. Cooke's research include: 1) impacts of cattle temperament on productive and reproductive traits, 2) management to alleviate stress-induced inflammation in receiving cattle, and 3) role of omega-6 fatty acids in early pregnancy establishment. To date, Dr. Cooke has published more than 100 peer-reviewed journal articles, secured over $4 million in funding, and mentored 12 MS students, 6 PhD students, and 33 research interns. Dr. Cooke serves in the ASAS Western Section Executive Committee, Section Editor for the Journal of Animal Science, and received the ASAS Western Section - Young Scientist Award in 2016 and the ASAS Western Section – Extension Award in 2017.
Sponsored by: ASAS Foundation
Dale R. Woerner, Colorado State University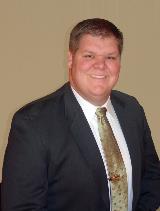 The recipient of the 2018 Early Career Achievement Award is Dale R. Woerner, Associate Professor of Animal Science at Colorado State University (CSU). Dale grew up in Fredericksburg, TX, and his academic career began while a graduate student at Texas Tech University (M.S.). He completed his Ph.D. in Animal Science at Colorado State University in 2009 and, after graduation, joined the faculty in the Center for Meat Safety & Quality. Today, he serves as an Associate Professor with tenure. Dale has acquired over $10.7 million in funding, advised 60 graduate students, taught 105 credit-hours, and served as faculty advisor for the meat judging team that has won two national championships. Dr. Woerner's research expertise is in fresh meat quality, meat flavor chemistry, nutrient content of beef, veal, and lamb, meat cookery, instrument grading, food safety systems, fresh meat shelf-life, and innovative carcass fabrication.
Equine Science Award
Sponsored by: Zinpro
Jason Bruemmer, Colorado State University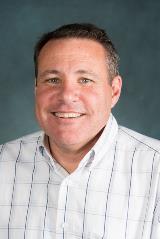 Dr. Jason E. Bruemmer earned BS and MS degrees at Texas A&M University and the PhD at New Mexico State University. In 1996, he joined Equine Sciences at Colorado State University, was promoted to Full Professor and currently serves as the Associate Director of Equine Sciences. He has published 56 refereed journal papers, 93 abstracts, 5 book chapters and 4 popular press articles. His research has been funded in excess of $2 M. He is one of few , that is a great teacher and researcher but also has the ability to relate to the horseman , veterinarian and student. This is evidenced by his research productivity , teaching and advising awards, and participation in the world class continuing education program held at CSU .He is recognized internationally for his research on stallion fertility and behavioral problems; insemination of sexed sperm; cooling and cryopreservation of sperm; conceptus/maternal interactions; and more recently contraception in wild free-roaming horses.
Extension Award
Sponsored by: Zoetis
Joel M. DeRouchey, Kansas State University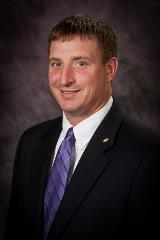 Dr. Joel DeRouchey grew up on a diversified purebred livestock operation in Pukwana, SD. He graduated with a B.S from South Dakota State University, and MS and PhD from Kansas State University. Joel is an extension specialist in Livestock Nutrition and Environmental Management at K-State.
Joel's extension expertise is providing livestock producers with nutrition, regulatory, and manure management compliance information. Joel also provides leadership in training the next generation of swine producers by coordinating numerous youth activities to increase swine industry knowledge and awareness of career opportunities in swine production.
Joel works with a productive applied swine team that maintains 13 MS and PhD students. Joel has co-authored over 151 journal papers, 380 abstracts and 594 extension publications. Joel has been a co-advisor or active committee member for over 50 MS and PhD graduates. Joel and his wife, Julene, have three children, James, Jenna and Jacob.
Gary L. Cromwell Award for Minerals Nutrition
Hans H. Stein, Urbana-Champaign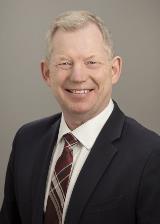 Hans H. Stein is a professor of animal nutrition at the University of Illinois. He and his Graduate students have conducted extensive research in the area of mineral nutrition and they developed the concept for using Standardized Total Tract Digestibility of P in diet formulation for pigs. Research with Ca, S, Zn, Cu, and exogenous phytase was also completed. Current work is focusing on developing a new Ca evaluation system for pigs based on values for the Standardized Total Tract Digestibility of Ca.
Dr. Stein has been recognized for his research by receiving the Non-ruminant nutrition award from ASAS and the Nutritional Sciences Award from DSM. He was a member of the NRC committee that wrote the 11th edition of Nutrient Requirements of Swine and he has given invited talks about mineral nutrition in many countries around the world. He has mentored 46 graduate students, 12 postdocs, and 36 visiting scholars, and his work has been published in more than 200 peer-reviewed publications.
Meats Research Award
Surendranath P. Suman, University of Kentucky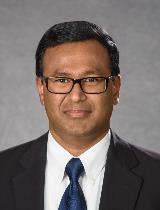 Dr. Surendranath P. Suman is Professor of Meat Science at the Department of Animal and Food Sciences, University of Kentucky. His research program focuses on the fundamental and applied aspects of meat color and is continuously supported by the USDA AFRI competitive grants program. Suman is one of the pioneering researchers in the world to apply state-of-the-art proteomic tools to interpret and solve protein-based concerns in meat quality. He has published 71 peer-reviewed journal articles and has delivered invited lectures in the US, Canada, Argentina, Brazil, Uruguay, Australia, South Africa, China, India, South Korea, Belgium, Germany, and Norway. Suman received the Thomas Poe Cooper Research Award of the University of Kentucky (2017), ASAS Early Career Achievement Award (2013), AMSA Achievement Award (2012), ASAS Southern Section Outstanding Young Animal Scientist Award for Research (2012), and International Meat Secretariat Prize (2009).
Morrison Award
Sponsored by: F.B. Morrison Fund
Guoyao Wu, Texas A&M University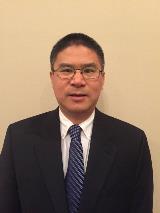 Dr. Guoyao Wu has discovered new pathways for amino acid metabolism in livestock species, especially those for the synthesis of arginine, polyamines and glycine that are critical to the development and function of the small intestine, vascular system, and placenta. His major discoveries include: (1) the functional urea cycle in the small intestine; (2) proline for polyamine and arginine synthesis in pigs and sheep; (3) arginine deficiency as a major factor limiting neonatal piglet growth; (4) dietary glutamine and glycine for enhancing intestinal development, growth performance and feed efficiency in pigs; (5) role of tetrahydrobiopterin in the arginine-dependent synthesis of nitric oxide; and (6) dietary arginine for improving embryonic/fetal survival and growth in pigs, sheep and cattle. These discoveries have beneficially impacted the health, growth and development of animals, thereby increasing efficiency in the production of high-quality animal protein for human consumption.
Rockefeller Prentice Award in Animal Breeding and Genetics
Filippo Miglior, Canadian Dairy Network & University of Guelph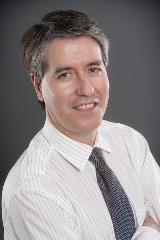 Dr. Filippo Miglior is originally from Milan, Italy and obtained his PhD in 1994 in Animal Breeding from the University of Guelph. He moved back to Italy as the R&D Manager for the Italian Holstein Association. In 2000, Filippo returned to Canada as Research Scientist with AAFC. In 2013, Dr. Miglior became Chief, Research and Strategic Development at CDN, and is an Adjunct Professor at the University of Guelph since 2004. Dr. Miglior is Senior Editor for Journal of Dairy Science since 2005, and Past-President of Canadian Society of Animal Science and Secretary of WCGALP. Dr. Miglioris the recipient of prestigious awards from ADSA (JL Lush), CSAS and ICAR, and author of over 650 articles/proceedings. Dr. Miglior leads research projects overseeing teams of students and researchers. Dr. Miglior is a world-renowned animal geneticist highly recognized in the global dairy industry, and by academia and government colleagues, and is a most worthy recipient of the 2018 Rockefeller Prentice Award.
Wettemann Graduate Scholar in Physiology Award
Matthew S. Crouse, North Dakota State University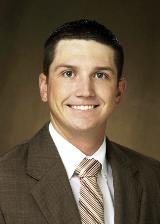 Matthew began working at North Dakota State University in 2014 as the Nutrition Research Specialist while simultaneously pursuing his M.S. degree. Matthew received his M.S. in Ruminant Nutrition from NDSU under Dr. Joel Caton in 2016, investigating the effects of nutrient restriction of beef heifers during early gestation on concentrations of hexoses and amino acids in utero-placental fluids, as well as nutrient transporter expression and abundance in utero-placental tissues. Matthew is currently working on a PhD in Nutritional Physiology at NDSU under Drs. Alison Ward and Joel Caton investigating the effects of nutrient restriction of beef heifers during the first 50 days of gestation on the fetal transcriptome and epigenome. Matthew has authored or co-authored 11 refereed manuscripts, 18 abstracts, 11 proceedings papers, and has given 2 invited presentations. Matthew received over $130,000 in grants as PI or Co-PI to support his research including a NIFA-ELI Predoctoral Fellowship.