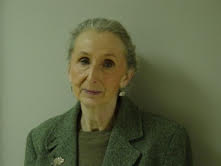 Fund Purpose:
This fund is used to fund Midwest Student Competitions.
Biographical Sketch:
Gretchen Myers Hill received her B.S. from the University of Kentucky, M.S. from Purdue University, and Ph.D. from Michigan State University. After post-doctorate studies at the University of Michigan, Dr. Hill joined the faculty there in 1984. In 1986 she accepted a position at the University of Missouri. Dr. Hill moved to Michigan State University in 1993. Dr. Hill's research has focused on the trace minerals zinc, copper, selenium, and iron, and their interactions with other nutrients in swine, beef, dairy, sheep, humans, and rats. Collaborative research contributed to data on mineral metabolism, mass balance, nutrient management, including proposing new methods for determining requirements. Dr. Hill has taught undergraduate and graduate students, and supervised research projects of undergraduate, M.S. and Ph.D. students. She has been a peer reviewer for journals, and active with ASAS, ASN, FASEB, and currently serves on the AAALAC International Executive Committee.
Club Founders:
Dr. Meghan C. Wulster-Radcliffe
Dr. Barbara P. Glenn
Dr. George C. Fahey, Jr.
Dr. Deb Hamernik
Dr. Margaret E. Benson
To make a donation click here or you may send a donation by mail to: ASAS Foundation, PO Box 7410, Champaign, IL 61826. If you prefer, please contact the ASAS office at 217-356-9050 and we will take your pledge and generate an invoice for your donation.